when there is a dedicated press page for a particular product and the product was made public at a major electronics trade show, you know the product is without question, the pride and joy of the company. case in point: the new Samsung Galaxy Note series smartphones (notice the plural for smartphone? we will come to that later), which were announced at the UNPACKED 2014 event in Berlin, Germany. Sammy has not only announced one, but two Note smartphones: the Galaxy Note 4, as everyone has anticipated (the predecessor was announced during IFA 2013, btw) and the Galaxy Note Edge, a phablet touting the next generation display.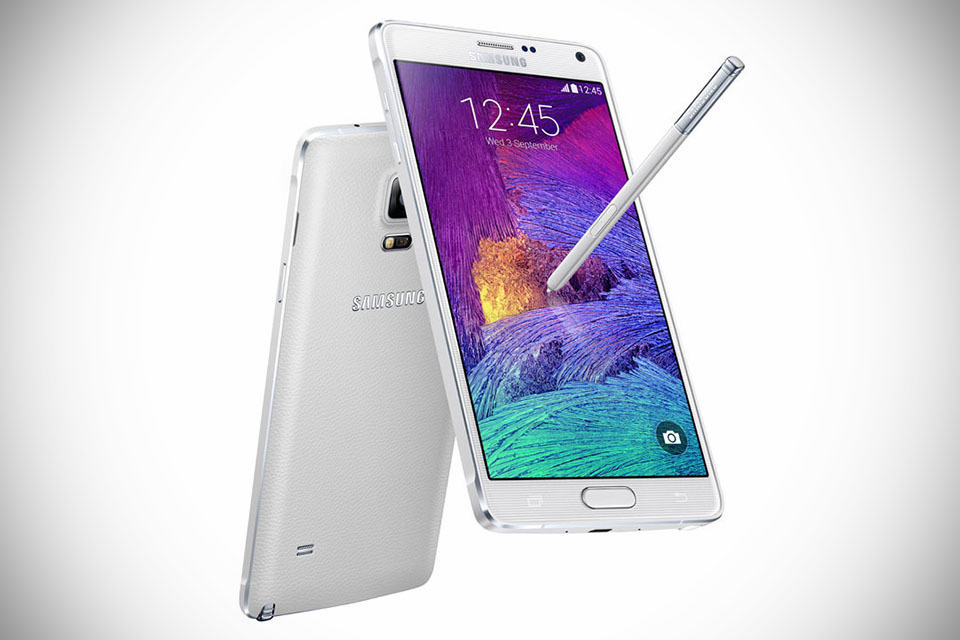 first, the Note 4. sporting a 5.7-inch with a significantly higher resolution Super AMOLED display at 2,560 x 1,440 resolution (i.e. Quad HD or QHD, if you like), the the Galaxy Note 4 is driven by either a 2.7GHz quad-core processor or a 1.9GHz octa-core chip with a whopping 3GB RAM. onboard storage is 32GB, complemented by a microSD slot that supports up to, surprisingly, only 64GB. we thought 128GB would be more fitting for such 'flagship'. anyway, expect other features like 3G/4G LTE radios, a 16-megapixel rear-facing Autofocus camera with Smart OIS, a selfie-worthy 3.7-megapixel front-facing shooter with f1.9 aperture, support for multi-windows, ultra power saving mode, voice recorder, S Health 3.5, dynamic lock screen, a 3,220 mAh battery with support for Adaptive Fast Charging, wireless ac, MIMO PCIe, GPS with GLONASS, NFC, Bluetooth 4.1 (ANT+ support comes standard), IR LED, plus the usual suites of sensors.
the Note 4 also received a new S Pen promising "a much more authentic pen experience, with a more natural brush effect" which the handset said to emulate writing on paper with a fountain or calligraphy pen. aesthetically, we thought it look anything but ground-breaking. in another word, it looks pretty much like its predecessors (it has the same metal frame as the Alpha though).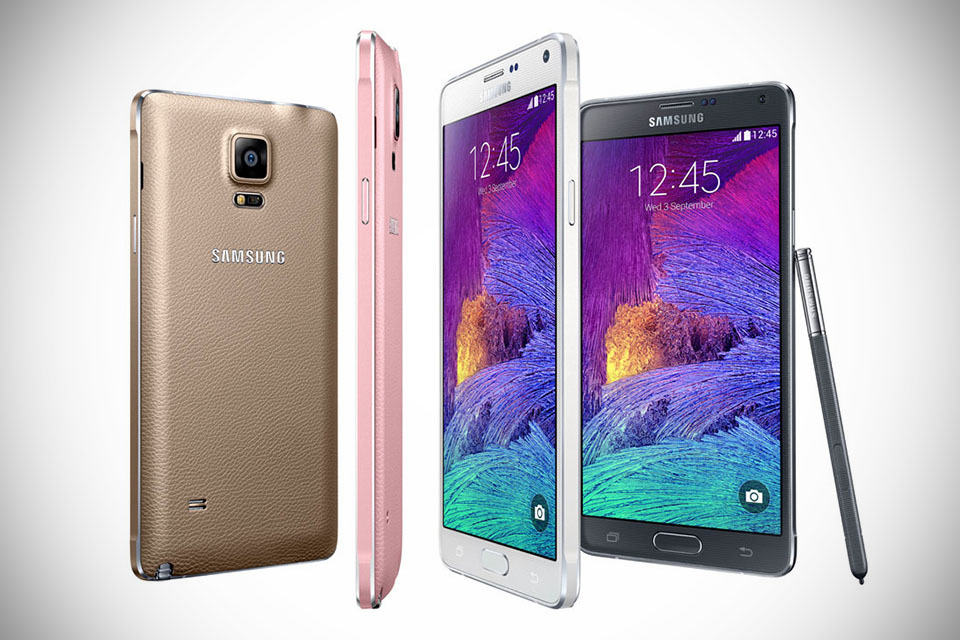 up next is the Samsung Galaxy Note Edge, which has less spotlight on the press kit, but ironically, had most of our attention – thanks to its 'wrap-around display'. on the spec sheet, it is quite similar to the Note 4 with features like a 2.7GHz quad-core chip, 3GB RAM, 3G/4G LTE radios, microSD card slot, wireless ac, MIMO PCIe, et cetera. the difference being the display, storage and battery. the Note Edge has a smaller capacity battery rated at 3,000 mAh, up to 64GB internal storage and new S Pen. it has the same QHD Super AMOLED display, though a tad smaller at 5.6-inch but with a curved Edge display – which we thought looks pretty cool (but with obvious risks). a note (pun not intended) about the curved Edge display is that it allows quick access to frequently used apps, alerts and device functionality without opening the cover (assuming you have one on) and similarly, it can display notifications without disrupting your full-screen applications such as watching a movie.
the Samsung Galaxy Note 4 will be offered in Charcoal Black, Frost White, Bronze Gold, and Blossom Pink, and is set to hit the global markets starting in October. the Galaxy Note Edge will be available two colors: Charcoal Black and Frost White, and will be hitting select markets through Samsung's retail channels, online stores and carriers later this year. prices are, naturally, tba.