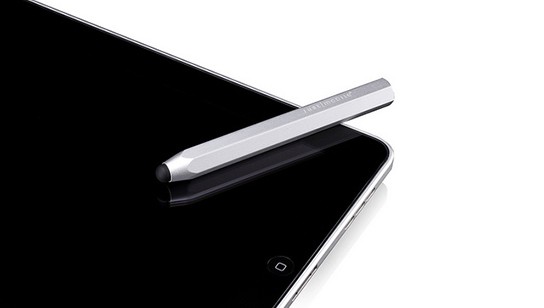 (photo source: xtand.net)
can't enough of aluminum products? Just Mobile, a Taiwan-based company has a range of product to satisfy your need for aluminum-based products. we have seen quite a number of stylus around in market now, how about a aluminum item styled in the shape of a pencil? sounds cool? then AluPen is for you (and me too!).
AluPen is a chunky pencil-shaped stylus, sculpted from aluminum, with a soft rubber nib. if you like doodling on your iPad. this will be the stylus to doodle in style. seriously, it does look cool. doesn't it? no iPad? no worries. it will work with any capacitive touch screens. but if you're looking to use with your iPhone or iPad, it will work with all iPhone/iPad apps. that's the kind of assurance that all consumers need. the AluPen measures 12cm x 1.3cm x 1.2 cm – pretty chunky indeed. the AluPen retails for US$24.95.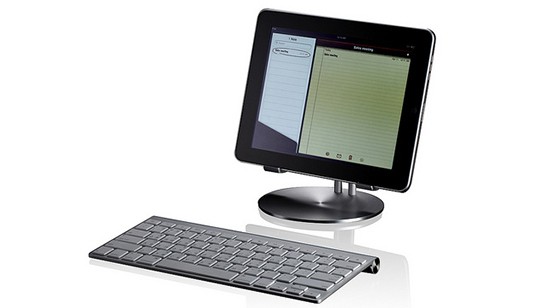 (photo source: xtand.net)
from the product photo above, you might mistaken it for a new Apple desktop. well, it isn't. it's another sleek product from Just Mobile, the UpStand for iPad. needless to say, it is made out of aluminum with radial finish. add in a bluetooth keyboard and you have a instant boot-up desktop.
i don't need to tell you what you can do with your iPad propped up on the UpStand. do i? never mind… here are some possibilities: you can make as a digital picture frame, watch movies et cetera and with the appropriate apps, you can read your receipt book off the iPad while you mess around trying to make a nice Italian meal, or use it as a giant alarm clock. throw in a bluetooth keyboard (not included), you can surf the net, jot down ideas for your next novel et cetera. pretty neat.
the UpStand retails for US$49.95. *note iPad and bluetooth keyboard not included.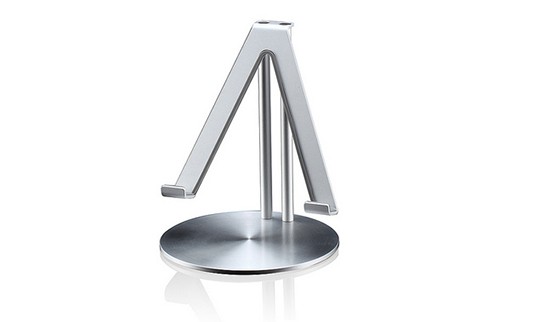 (photo source: xtand.net)