We can understand the relationship between sports like say, basketball and sports shoes makers, but a performing artiste like Kanye West? Well, that, is a little hard to make a connection. You know. Usually shoe makers like Adidas would be proud to tout the kicks' performance in relation to the athlete's usage and therefore we were genuinely surprised by this Kanye West and Adidas Originals collab. Anywho, the sneaker called Yeezy 750 Boost is a reality and is set to hit the stores on Valentine's Day. The man himself, Kanye, debuted the kicks on Sunday at the Grammy 2015. Anyways, about the collaboration, Adidas said that Kanye "is a cultural icon like no other and brings a completely new expression to designing shoes." So there you have it. Adidas wants to be known more than just basketball players' or track and field athletes' best mate, it wants to take to street too. Well, it is not like folks aren't wearing them on the street now already, right?
But have you seen the shoe yet? It is unlike anything we have seen from the three stripes sporting brand, which we could only described as "unorthodox". It sports a boot-style design incorporating Adidas' boost cushioning technology and boasting a full suede upper with suitable amount of perforation and a rounded edge outsole that makes the whole setup looks like space boots. Definitely, fashionable if you were to ask us for our opinions and something I personally would acquire it if the price didn't knock me off the chair. Oh wait. At $350, I am already sitting on the floor. So I guess it is a pass for me then. As for the rest who are keen (and money is a non-issue), you may want to take note that this pair of limited edition sneaker will be officially launch on February 14 in New York, during Fashion Week and NBA All-Star.
If you want one, you may want to grab Adidas Confirmed app, available for both Android and iOS devices, which will allow you to reserve a pair from select Adidas stores, Foot Locker and Champs Sports locations prior to its release. Limited pairs will also be available at other select retailers in New York, including Packer Shoes and Dover Street Market. Man, why do we have the feeling that this will be a fiercely vie for kicks?
P.S. It is a substantial investment for many and so you may want to preview it first, which you can do so at Adidas NTC store.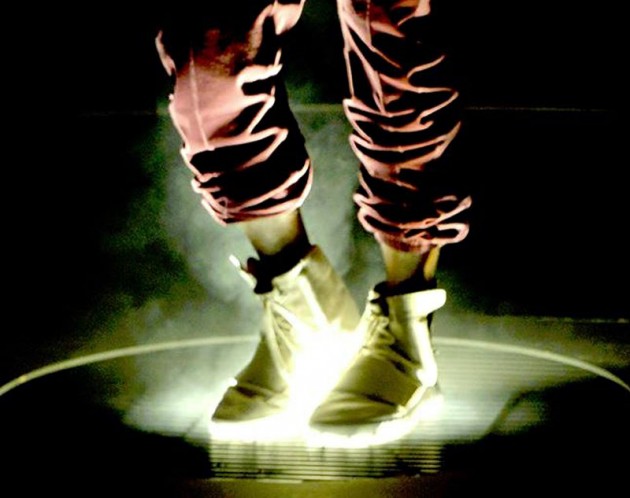 images via Highsnobiety
via Sneaker News