In case you're wondering who the heck Kennerton Audio is, the answer is right on their website: Kennerton is a luxury brand of Fischer Audio with a single mission – to bring you high-end quality sound and the Kennerton Magister you see here is one that stands out with extremely classy styling, partly attributed by the Bog Oak wood used which is no less than 2,040 years old. Befitting its luxury status, Magister is hand assembled in Russia and is outfitted with 42mm drivers, featuring titanium coated composite mylar diaphragm. Needless to say, part of the highlight of this high-end audio cans is the wood used, which was picked for its unique properties.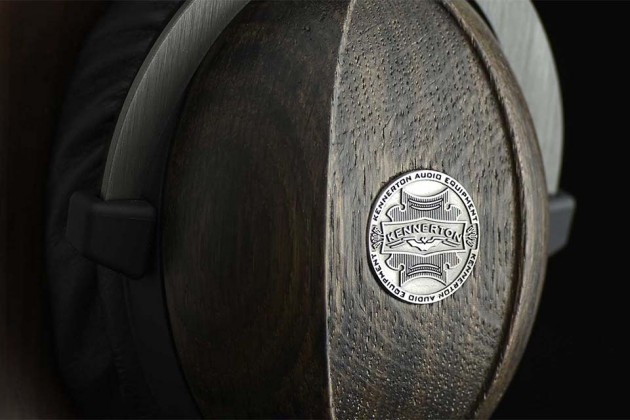 Bog Oak wood, sometimes known as iron wood or black wood for its extreme hardness, was so chosen as its density, elasticity, porosity, and fiber strength provides the ideal damping factor to produce the desired resonance. Designed for both home and studio use, the wood fitted is not just any carved out wood – Kennerton and Fischer have devoted three years to research and explore the best geometry (on the inside) that will reproduce the best possible sound.
Taking your attention away from the oddly attractive wood (and the attention-grabbing Kennerton emblem), you will find a pair of cushions and the headband bound in handcrafted high-quality natural soft lamb skin for a balance between comfort and durability, while the internal filler boasts special acoustic material chosen for excellent acoustic characteristics. Being a high-end audio cans, the Kennerton Magister is naturally not cheap, costing $799 a pair, but it is still not the priciest headphones the firm has to offer; the range topper is currently Odin, which goes for a cool $1,999. Keep going for a few more detailed look.