You know how science fiction flicks sometime shows tiny devices that can do everything like keeping your health in check, track your activity, and even receive calls? Well, looks that sci-fi thing is already a reality with Kuai Multisport Biometric Headphones. While it may not be nano size, Kuai is as close as you can get to something you see in sci-fi movies or read in sci-fi novels. As its product name suggests, it is suitable for a variety of sports for tracking heart rate, VO2 max, calories, cadence, distance, pace and speed in land and in water. You can create and download customizable professional training plans, receive voice feedback and even configure the voice alerts to train more effectively to improve your performance.
All that said, it may sounds like there are a lot of things to bring along your run or swim, but Kuai, as futuristic as it might sound, is really just the size of any standard wireless headphones. Instead of wearing cumbersome heart rate monitor, slipping on a foot pod into your shoes, slapping on a sport watch or even have a real coach tagging along, Kuai is just one device that does it all. On top of those, it is also a handy MP3 player which can work alone, playing music off its 8GB internal storage or connects to your smartphone via Bluetooth to stream music wirelessly and when you do so, it can also be used to take and make calls too.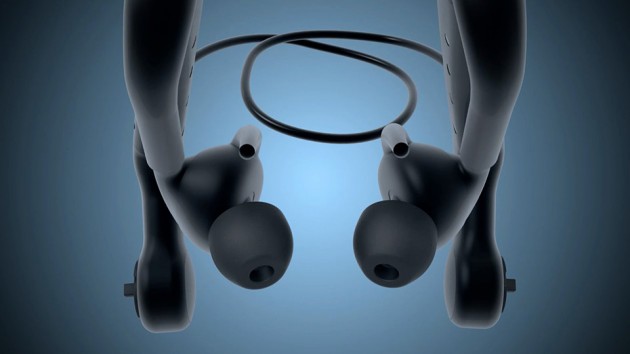 Kuaiwear said that Kuai employs "technology that is clinically validated by Duke University's Center for Living" and is able to provide "the most accurate biometric data available in the market." It uses both Bluetooth LE and ANT+ and works with popular fitness apps, including those from Garmin and Strava. Control of Kuai and data gathered can be accessed using a free companion app for Android and iOS, or desktop applications for PC and Mac.
Kuai Multisport Biometric Headphones is available as pre-order over at Kickstarter, where the Shenzhen-based startup is looking to raise £40,000 to take Kuai from prototype to product. A pledge of £80 to £129 (roughly US$125 to US$202), depending on how soon you act on it, will land yourself one for November 2015 delivery.