The concept of mattress-in-a-box isn't new, but have you heard of bed-in-a-box? Yup, that's the entire bed, packed into a shipping-friendly box, which is exactly what Layla Sleep has to offer. Instead of seeking for a bed frame to go with the mattress that came in a box, Layla Sleep comes with bed stand called box spring. Technically, box spring isn't spring. They are just boxes, which you put together by breaking down the cardboard packaging following a series simple instructions. It will be just like assembling Ikea furniture, but without the need for tools (in fact, you can simply see the different types of companies that offer mattress in a box on TryMattress.com. Not only that, there are multiple reviews in which you can read as well).
The box spring comes with a matching, water- and dust-proof cover, so it will look just like a regular bed stand and not cardboard box. Though the box spring is essentially made up of interlocking squares, its creators claim it is strong enough to hold up to 1,500 lbs, or 680 in kilograms. As for the mattress, it is of three-layer foam and latex construction and offered in a choice of three levels of firmness (namely, soft, medium, and hard). If you are thinking of hitting up Layla Sleep's showroom, well, the thing is, there isn't one. The products are made entirely in the U.S.A. though, in one of the two facilities in L.A. or Atlanta.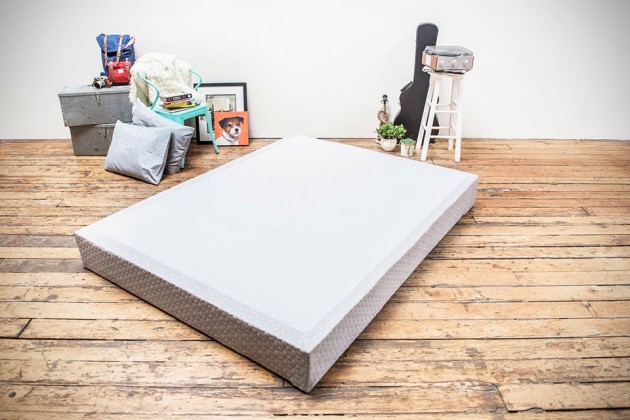 This direct sale approach suppose to assure value for your money, and hence, you won't be paying obscene amount of money for it. But it won't be the cheapest find. Brothers Akbar and Akrum Sheikh are the dudes behind Layla Sleep and they have taken this bold endeavor to Kickstarter, seeking to raise $50k to realize the product, but so far, things hasn't been going as they would have loved. This could be due to the fact that most people would rather hit up stores to 'test drive' the mattresses themselves. To counter this "purchase insecurity," so to speak, Layla Sleep will offer you a four-month trial and if you decide to continue with your Layla Sleep acquisition, it will be covered by a lifetime warranty (for the mattress, of course).
If you are as bold as the company itself and would love to give Layla Sleep The Bed In A Box a go, you can pre-order one from Kickstarter. Prices range from $600 to $1,000, depending on the size. And oh, Layla Sleep only ships within the U.S. and Canada.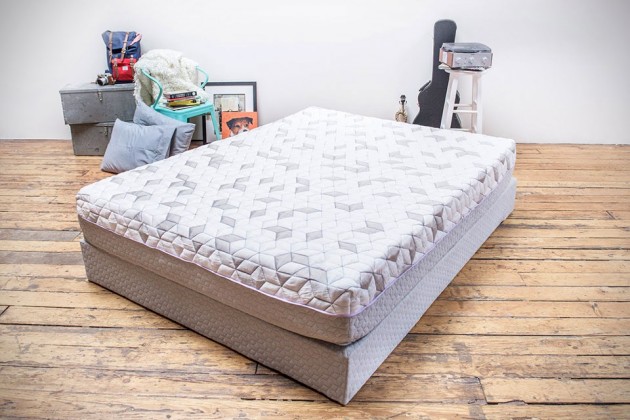 submitted via TIP US page.