I know. It is still pricey. LEGO, in general, is pricey on any given day, but a UCS, or Ultimate Collector Series, price drop is a significant news since UCS usually cost a lot more and that's not to mention a discount like such on UCS sets is rarer then hen's teeth. That said, if you are an avid LEGO UCS collector, you'd be glad to know that Amazon is, at the time of this writing, peddling the awesome LEGO UCS Star Wars Sandcrawler 75059 at a rather massive 21 percent discount, taking it from the original 300 bucks asking price down to $236.99.
So, you'd be saving yourself a good 60 odd dollars and that's kind of big deal. Also, it is big deal because, as mentioned earlier, UCS sets hardly have any significant discount. If anything, their prices only creeps north by the day. Never south, like ever. Released in 2014, the LEGO UCS Star Wars Sandcrawler 75059 is considered an old collection and with that, you know what it means. It means it is awesome like other older sets like the Darth Vader TIE, X-Wing, AT-AT and the likes which, in my humble opinion, are way more better than subsequent releases.
Anywho, if you want one, the you better act fast cos' you never know how long this 'low price' will be around. Don't say we did not tip you off.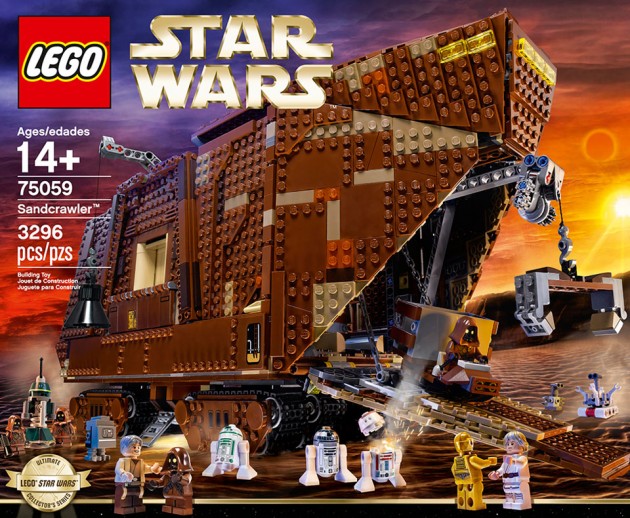 Images: LEGO via Amazon.
via FBTB