the competition for a piece of the smartwatch pie didn't quite pick up until two giants from South Korea goes head-to-head. with the Gear S announced by Samsung, LG also has something to thrill smartwatch lovers – though it won't be available as soon; it will be heading to IFA, happening from September 5-10. dubbed LG G Watch R, it is also powered by Google's Android Wear and has a Qualcomm Snapdragon 400 chip with a 1.2GHz processor and 512MB of RAM. processor though important is not what makes the G Watch R shines; it is the design. aesthetically, it looks like a pretty dress watch, you know, one that you will gladly wear with suit and tie.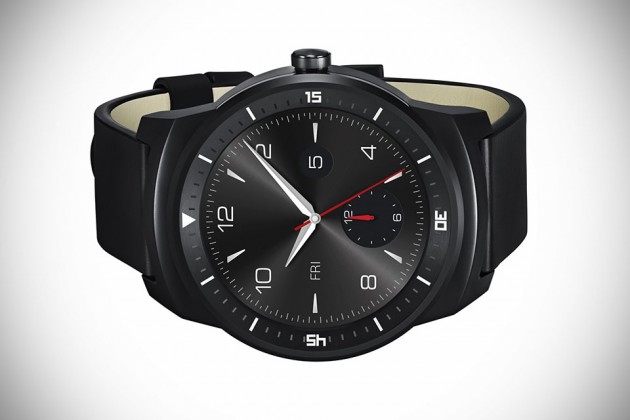 described as the world's first watch-style wearable device, LG achieved the look with the use of a 1.3-inch circular Plastic OLED (P-OLED) display, which occupies the whole of the watch dial face, and activates at a touch of the display. LG said its P-OLED displays, which offers 320 x 320 resolution, excels even under bright sunlight and touts superb clarity regardless of the angle viewed. also packed into the watch is 4GB storage, a 410 mAh battery, and a generous serving of sensors, comprising of a 9-axis (gyro/accelerometer/compass) sensor, barometer, as well as heart rate monitor. the latter boasts support for LG health and variety of fitness apps.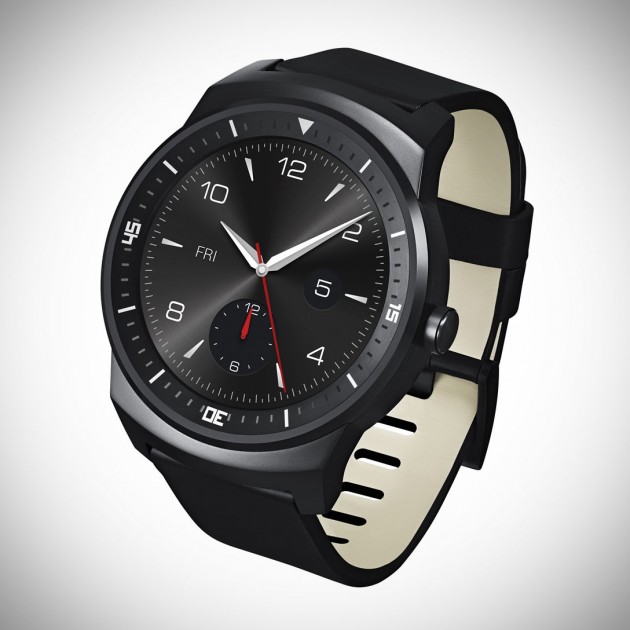 build-wise, it has a stainless steel case, interchangeable 22mm calf skin leather strap and it is built to IP67 rating that seals it against water and dust ingress. this smart elegant timepiece is totally capable of diving into a meter deep of water for up to 30 minutes at a time. availability is expected to be in the Q4 this year in "key markets", while pricing is yet to be advised. if you have been putting off smartwatches because of the 'stiff' and sometime, toy-like look, then the LG G Watch R Powered by Android Wear might make you change camp. we know we did.