I am sure when Dick Tracy spoke into his wrist-worn communication device, he didn't have a smartphone in his trench coat. That kind of make your smartphone-reliant smartwatch a little less than 'high-tech', isn't it? Well, that won't be the case with LG Watch Urbane 2nd Edition, which has cellular connectivity built into it so you can choose to use it with or without a smartphone. It sure sounds like a brilliant idea, because not every time you have a place for a smartphone. Like the Urbane, the 2nd Edition gets a true round P-OLED display, but it is a tad larger at 1.38-inch with 480 x 480 resolution. That's a good 348ppi for the pixel-obsessed folks.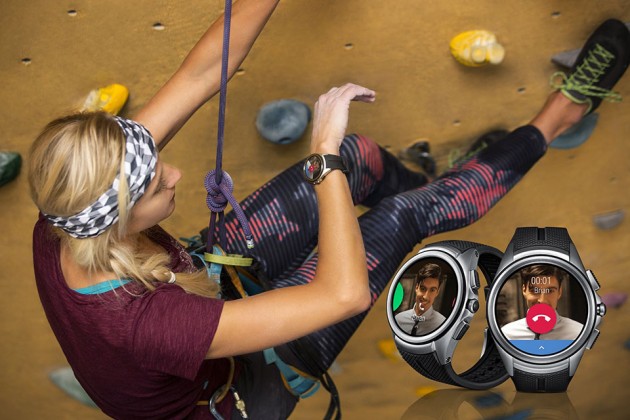 The overall watch size is a wee smaller too, measuring 44.5 x 14.2mm. Under the hood, it gets the same 1.2GHz Qualcomm Snapdragon 400 processor and 4GB storage, but with 768MB RAM, as opposed to 512MB. Urbane 2nd Edition also boasts a higher capacity 570 mAh, thought there's no projected runtime offered. It has more buttons too, three, to be exact, for quick access to short settings such as contacts, LG Health and apps list.
Other key features include a hairline-etched stainless steel case paired to hypoallergenic TPSiV elastomer band, IP67 rated for dust and water resistance, 16 digital watch faces, ambient mode on/off, fitness features, Bluetooth 4.1, WiFi, LTE/3G radio, and the usual bunch of sensors to make a smartwatch ticks. The LG Watch Urbane 2nd Edition will be available in the U.S. and Korea markets, followed by EU, CIS, Asia and the Middle East. As for pricing and exact availability, they will be announced locally nearer to the official launch.