Among the many items we need to store, bicycle is perhaps the most cumbersome. This is especially true for tiny living space, which means hanging the bike is the only way. Then again, actual bike hanger or rack, as some calls them, is not cheap. This is where Lift Minimal Hook by IPPINKA can help. The Toronto-based design studio's creation adheres to design guru's Dieter Ram ethos of high quality product that are both functional and simple. Crafted from wood and steel, topped with a synthetic leather strip, Lift is a minimal hanger that is robust enough to hold up your bike against the wall and it is also versatile for hanging other everyday carry, such as your coat, bag, and whatnot. Its minimal design means it is unobtrusive and complements the bare wall.
The kit comes complete with mounting hardware suitable for all types of surfaces and when properly installed, Lift is capable of handling items with heft of up to 50 lbs (25 kg). For those who wants to use to hold up a bicycle, an optional, matching plate can be installed to keep the rear tires from messing up the wall. Lift also boasts an unique ambidextrous design, meaning, its metal arm can be installed left or right to suit your usage and preference. So, whether you have a bike to hold up, a coat, yoga mat, or scarf to hang, Lift offers a beautiful, minimal solution.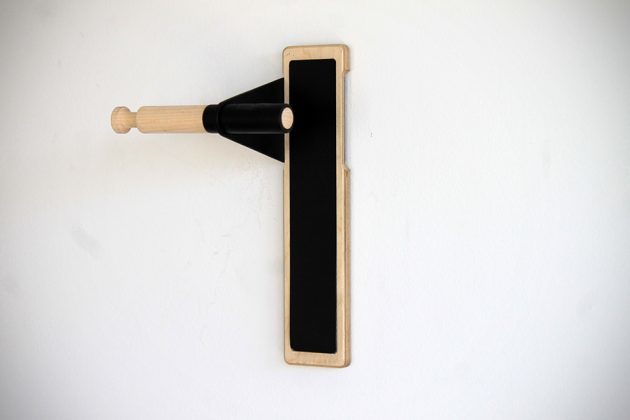 IPPINKA has brought Lift to Kickstarter, looking to raise $10K to take it to production. If believe in Lift, you can show your love by backing the campaign. A contribution of $45-63 will secure yourself an unit, but as with all Kickstarter campaign, whether you will receive Lift depends very much on the funding outcome in the next 27 days or so. So, if you really want one, then back it and hope for the best. Catch Lift in action in the pitch video after the break.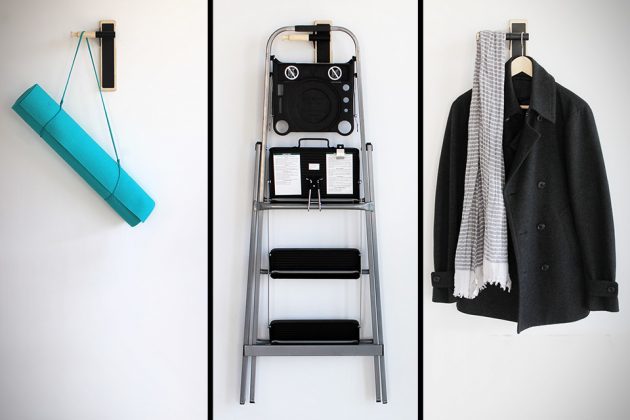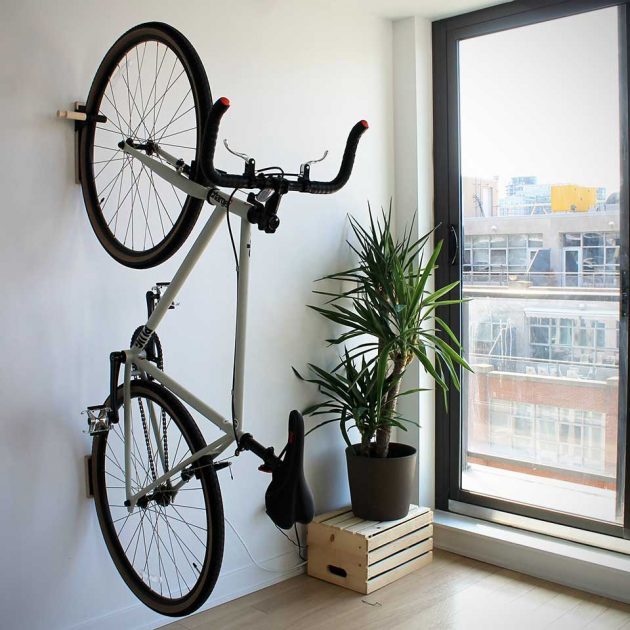 Images courtesy of IPPINKA.
submitted via TIP US page.