Those living in North America may remember a revolutionary cat care product introduced in the 90s, a cat litter system that takes scooping out of the equation and possibly saving you some litter in the process. This 3 sifting tray cat litter enjoyed a short-lived success in the late 90s, selling millions but eventually dying off and became of the history of Television products. Anywho, the then investor of this product Dini Petty and her son have brought back this awesome product which they now called Luuup (pronounced as 'loop').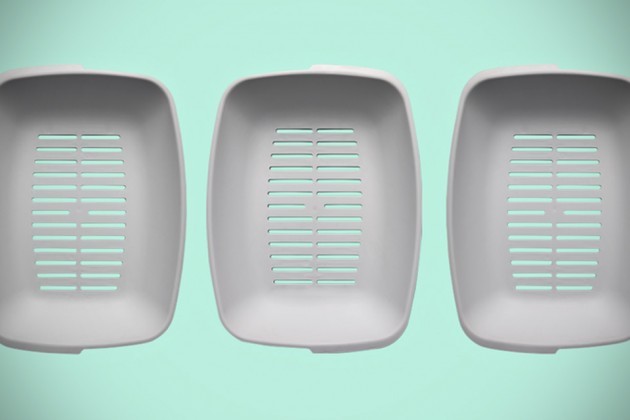 This new iteration is further improved on and it is now larger to accommodate bigger feline, has a lower height so that older cats can get over and into the litter box with ease, aesthetically pleasing, built with quality materials, and each sifting box features smart stacking tabs to ensure the trays are stacked correctly. How Luuup works is actually pretty amazing. Instead of a single tray that requires a scoop to dispose the caked cat litters, Luuup is made up of three sifting tray that when two are stacked together, they form a solid base.
With the third tray, it becomes a system of perpetual sifting that lets you separate the waste from the clean litter simply by picking up the top tray (you will need to sift a little, though). After disposing the waste, turn it 180o and place it at the bottom of the stack. The aforementioned tabs on each tray ensures you will never get the orientation wrong. It is an exceedingly simple but clever system that eliminates the use of a scoop which often leads to wastage of clean litter. So, in a way, Luuup not only makes clearing cat poops much quicker but could also save you on litter.
Not surprisingly, Luuup 3 Sifting Cat Litter Box's campaign on Kickstarter was a resounding success with over 14,000 backers contributing over a whopping $1.1 million CAD (about US$902,000) in funding. If you are up for it, you can find Luuup under Indiegogo InDemand program where you can still pre-order a set of the 3-sifting tray system for 38 bucks, USD, of course.