Don't be alarmed. The Molten Diabolic Guitar by Hutchinson Guitar Concepts you see here is not actually forged from real molten lava, so as hot as it looks, you will only look uber cool shredding it. Hell, you will look cool even without the need to do anything. However, if the town of Tristram beneath did have heavy metal bands, this would no doubt be the guitar of choice and it would probably be made from hell's fire spewed out of Satan's lair. Though, it probably won't be based on a Ibanez Mahogany body guitar like the Molten Diabolic Guitar did. So, the sound should be pretty sweet. Though, it can't be helped if Ibanez ain't your cuppa.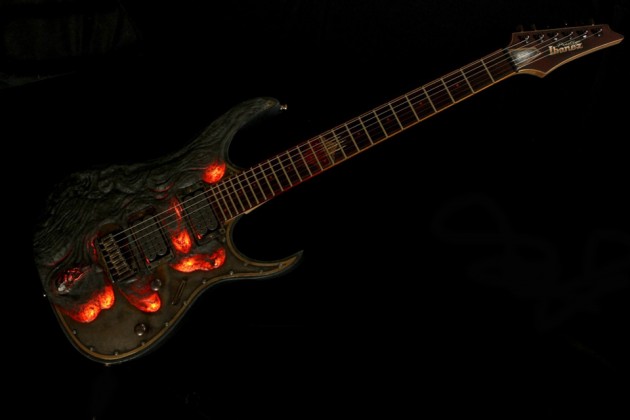 Also, it takes little guessing where U.K.-based Hutchinson plucks the concept from; for the benefit of the clueless, the inspiration, or rather the namesake, is drawn from the iconic video game Diablo – one of the pioneers of RPG released by Blizzard Entertainment in 96'. It is interesting how Hutchinson Guitar Concepts describes it, which adds the requisite sinister and mystic elements to the guitar and it goes like "…taking Hutchinson's original Molten Lava concept and infusing it with a shard of the Black Soulstone." It sure sounds terrifying and super hot at the same time. No, I am not morbid; it is just normal human fascination with the mystics.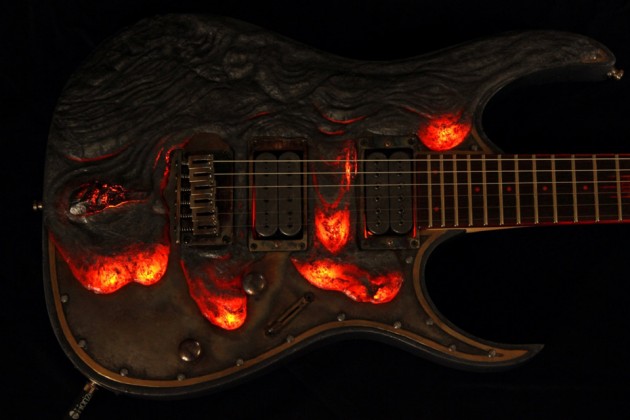 Again, for the uninitiated, Black Soulstone was an artifact of immense power, created by the renegade Horadrim aka The Order aka The Crusaders of Light ("an ancient brotherhood of mages and wizards") that holds the souls of many beings, angels and demons, included. But not too worry, there ain't no souls in there. For mortals like us, we are suitably elated that the mystical stone and the hand carved lava is illuminated, by an array of LED, for the desired effect and powered by a 9v battery located in a quick release box on the guitar's back.
Other details you can expect of this $2,835.25 custom electric guitar includes 24-fret rosewood fretboard with Diablo III-inspired inlay (of course!) paired to prestige maple neck, stainless steel saddles, annealed black chrome/stainless steel hardware, Dimarzio Evolution Bridge pickup, Dimarzio Fred Neck pickup, and a standard 5-way switch wiring. At the time of this writing, there's only one available but with a sticker like such, I guess it won't be flying off the shelf anytime soon. Then again, we noted that it is being favorited by 253 people, so if you really want it, we'd suggest you act on it real quick.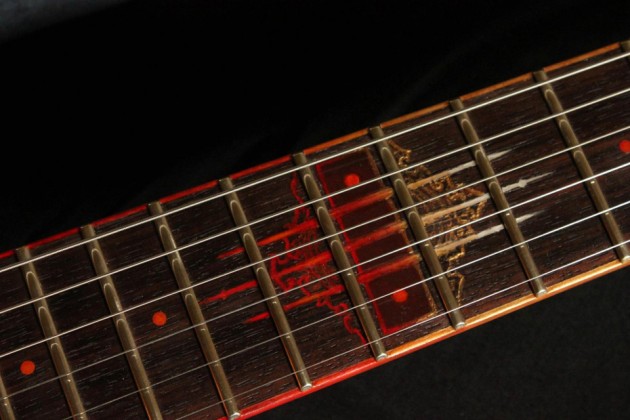 Etsy via Unique Hunters