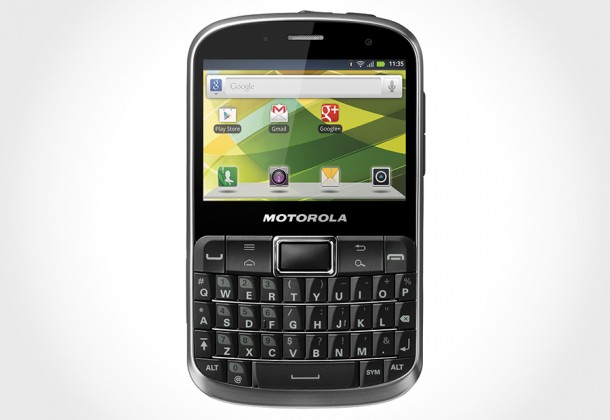 Motorola DEFY PRO | US$tba | www.motorola.com
do you like to text while you walk? use your phone next to the pool or when you are in the middle of Sahara Desert? if the answer is yes to all, then good news for you cos' Motorola has a smartphone just for you. dubbed the Motorola DEFY PRO, it is the first life-proof Android smartphone from Motorola Mobility with a full QWERTY keyboard and 2.7-inch touchscreen display. for those who bailed out of BlackBerry, you will be equally at home with the DEFY PRO as it has an uncanny resemblance to a typical BB smartphone but with the added bonus of a robust and proven operating system. life-proof means it would accompany you almost anywhere you go while still remain operational which means it is dust-proof, water-resistant, and a Corning Gorilla Glass display gives the phone scratch-resistant quality.
other features include a 5.0-megapixel autofocus camera with flash, GPS, WiFi and Bluetooth connectivity, DLNA, access to Google Play, support for MotorPrint, email with VPN support, Quickoffice app and it comes bundle with a 2GB memory card, expandable to 32GB. strangely, Motorola Mobility did not mention any front-facing camera though we thought we saw one on the press images. however, we could be wrong but then again, it is kind of odd that a modern day smartphone doesn't sport a secondary camera. in any case, the Motorola DEFY PRO is slated to launch in Brazil on the 15th this month and as you might have guessed, no word on whether it will be made available in the U.S. or other parts of the world. in the meantime, check out a couple of larger views of the DEFY PRO after the break.