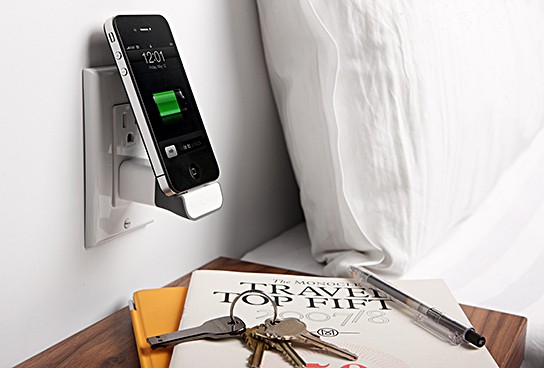 Bluelounge MiniDock | US$19.95 | www.bluelounge.com
wireless charging has yet to arrive for iPhone or iPod, but this Bluelounge MiniDock will still do away one cable from your life. no, it does not wireless charge your iPhone or iPod, instead it is mini docking station designed to work with your Apple USB power adapters, allowing you to charge your iPhone/iPod directly from the wall outlet without the cumbersome cable. any idea that helps to eliminate one more cable from our lives is generally, a welcome news.

[ad#Google Adsense-text-468×60]
granted, it may not suit everyone but it is safe to assume it will appeal to most iPhone/iPod users, including yours truly here. in fact, there are a pair of socket about a feet away from my bed which i would love to use to charge my iPhone but i have no wish to leave my phone on the floor and risk kicking it. hence, the MiniDock might just be the answer i have been searching for. needless to say, i am totally sold by the idea. the MiniDock is available in three versions to fit either US, UK or EU style adapters. Bluelounge MiniDock is available now for a modest price of $19.95. hit past the jump for a product intro video.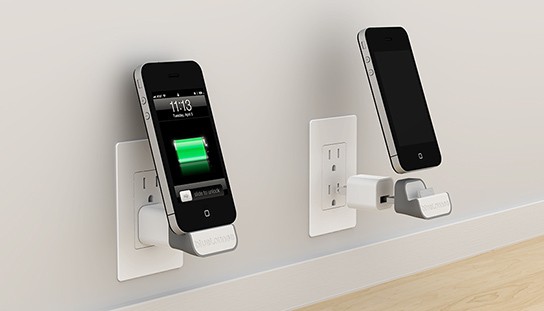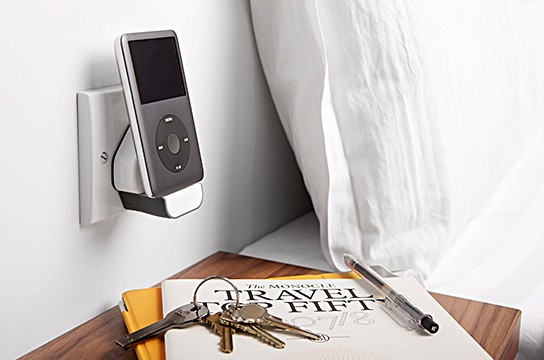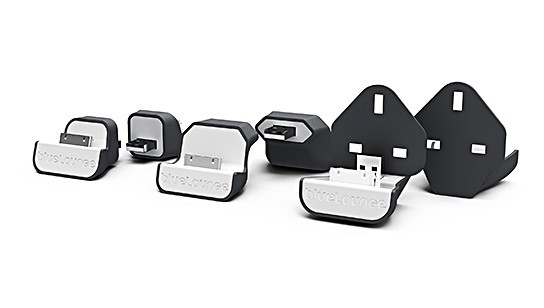 (credit: Bluelounge) from L-R: US, EU and UK version
SOURCE: PRWeb