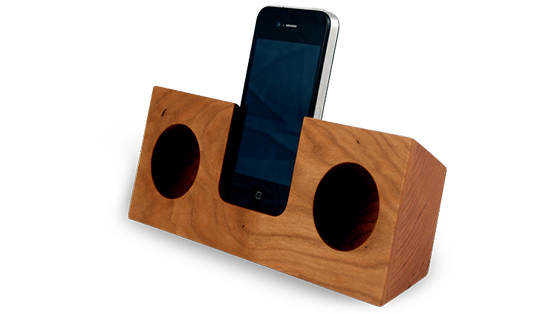 (image credit: Koostik) Koostik iPhone Dock | from US$85 | koostik.com
technology advancements really gets to our head and we started going on some unstoppable buy-buy-buy spree, adding more advanced gadgets to our already burgeoning gadgetry arsenal. its an addiction. but isn't it time to take step back from those expensive designers electronics and get back to basic? well, you can start with the low-tech KOOSTIK iPhone dock.
the KOOSTIK is a sound dock that amplifies your iPhone by 2 to 4 times – hardly an exhilarating performance comparing the sound docks out in the market but it was never meant to be a performance sound dock to start with. for a start Koostik is all natural and doesn't use any form electronic for sound amplification. amplification sounds is via channelling of the docked iPhone to the left and right hollowed out 'speakers'.
no electronics involved means that no power is required to use the KOOSTIK. however, it also won't be able to charge your iPhone while your are spinning your tunes. accordingly to the designer, this beautiful crafted sound dock is not a replacement to electronically amplified item but its more intended for intimate vocals and instrumentals sound in relax settings. well, we heard you KOOSTIK. we saw the video demo and we are totally impressed.
KOOSTIK is hand made entirely out of solid wood in America and is available in six different solid wood combinations. good news for those outside of the USA, KOOSTIK ships internationally too.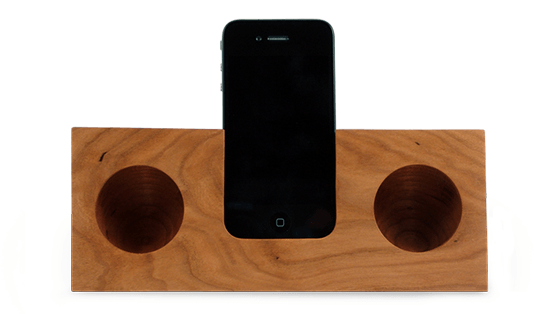 (image credit: Koostik)

(image credit: Koostik)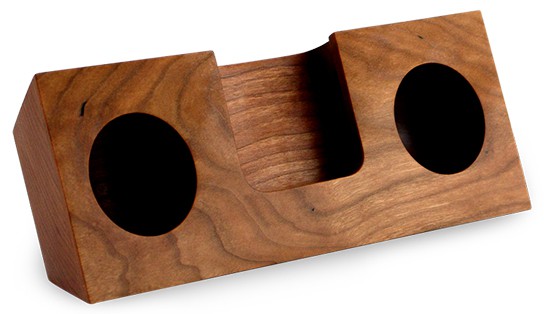 (image credit: Koostik)
via Gizmag