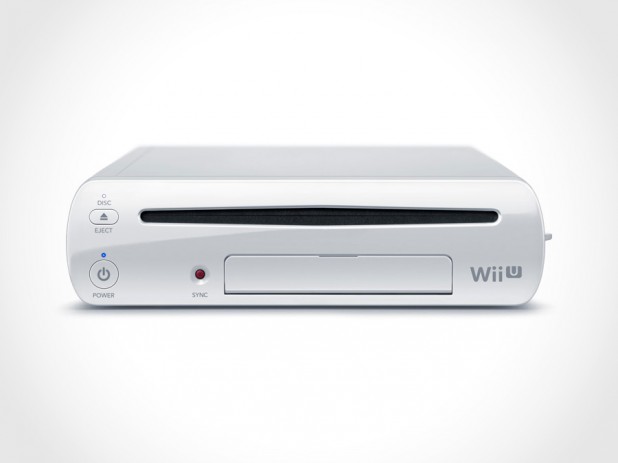 Nintendo Wii U | US$tba from US$299.99 | www.nintendo.com
a year on after the initial announcement of the successor to the aging Nintendo Wii, the market is still not getting this next generation gaming console from Nintendo but at least, this time round, we have a date of when the Nintendo Wii U will be landing. coming to you sometime this Holiday 2012, this year's E3 Expo also sees Nintendo revealing more details of their gaming console. the console has a compact footprint measuring just 1.8″ x 10.5″ x 6.8″ (46 x 267 x 173 mm) and is powered by IBM Power-based multi-core processor running alongside a AMD Radeon-based High Definition GPU. other specifications include internal flash memory (though no specific were given) with support from SD cards and USB storage, optical discs for content, WiFi (b/g/n) connectivity, USB 2.0 ports (two front plus two rear), LAN adapter support, audio output in the form of a six-channel PCM linear output via HDMI or analog output via AV multi-out connector and a host of video output options including HDMI, Wii D-Terminal, Wii component video, Wii RGB, Wii S-Video, Stereo AV and Wii AV.
expect to have a range of video output, starting from a measly 480i, through to Full HD 1080p. the latter is something Nintendo seriously need if it hope to compete with Microsoft and Sony. of course, the Wii U will comes with the much talked about GamePad controller that offers a 6.2-inch secondary LCD display, as well as traditional button controls and a pair of analog sticks. apart from what we already know, the GamePad also features support for Near Field Communication (NFC) functionality, runs off a rechargeable lithium-ion battery and it can doubles as an infrared TV remote. the U is designed to support two Wii U GamePad controllers, up to four Wii Remote (or Remote Plus) or Wii U Pro Controllers, along with Wii accessories such as the Nunchuk, Classic Controller and Wii Balance Board. the Wii U will be available in either black or white, with pricing to be further advised. you can learn more about the upcoming Nintendo Wii U here.
UPDATE [September 21, 2012] sorry for the late update. the Nintendo Wii U is now available for pre-order with a sticker of $299.99 for the basic set which includes a white Wii U console with 8GB of storage, a Wii U GamePad, a Wii U GamePad Stylus, and a sensor bar. for $349.99, you will score yourself a black Wii U console with 32GB of storage, a Wii U GamePad, a Wii U GamePad Stylus, a sensor bar, plus a Nintendo Land Video game and a bunch of accessories in matching black hue.