Ever since we stumble upon the custom LEGO Helicarrier that was posted on LEGO Ideas last year, we have been hoping that it would meet the required number of votes to be considered as an official set. As it turns out, it did in fact garnered the required 10,000 votes to be considered by LEGO review panel, but it looks like LEGO themselves are ahead of the game and has introduced the official LEGO Marvel Superheroes: The SHIELD Helicarrier UCS 76042. The ship, when put together, measures over 31 inches long, 17 inches wide and 11 inches tall, and packs a cool 2,995 pieces. Granted that the sub-3,000 pieces of brick is grossly shy of ysomt's creation, it is still a behemoth nonetheless. Although, personally I was anticipating a Star Destroyer UCS kind of size, considering the Helicarrier is actually a massive flying contraption.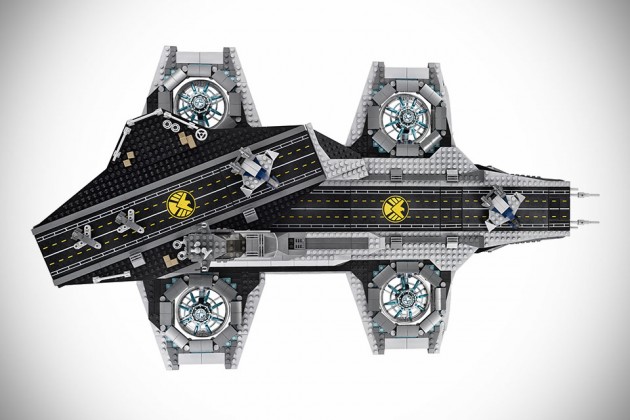 So what can you expect of this first Marvel Superheroes UCS? For starter, it is a hybrid set that uses both standard LEGO bricks and LEGO Technics parts, and it will come with a display stand complete with the UCS-mandatory plaque with facts about The SHIELD Helicarrier. This massive set features awesome details including detailed runway, armored exterior with translucent elements, detailed interior, and rotatable rotors – just to name a few. The mothership is accompanied by microscale Quinjets, fighter jets, gasoline truck, forklift trucks, and more, plus 12 microfigures, which includes Nick Fury, Hawkeye, Captain America, Iron Man, and eight other SHIELD agents (Agent Maria Hill is in the team too). Unlike most folks, I am not so concerned about the minifigures as far as UCS is concerned. Seriously, I think the minifigures look rather off even for something of this size. Anyways, that's just some random rant on my part.
Expect the LEGO Marvel Superheroes: The SHIELD Helicarrier UCS 76042 will be available through LEGO online and LEGO stores from March 2015, priced at $249.99. Keep going for more product images and a product walkthrough video by the designer responsible.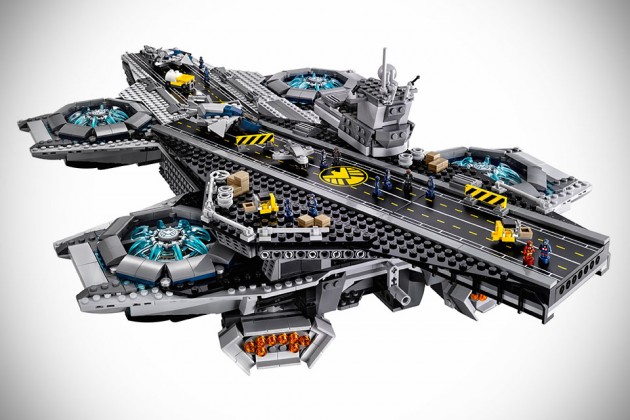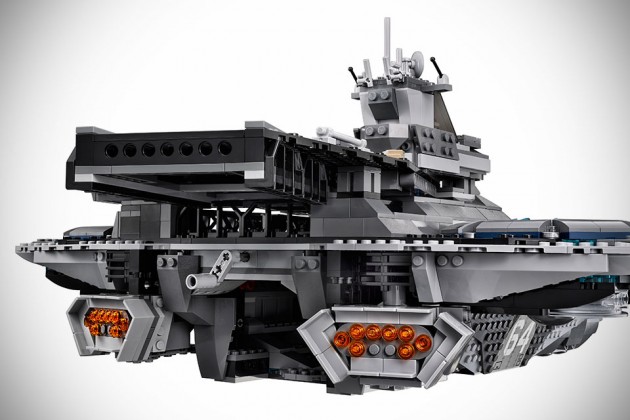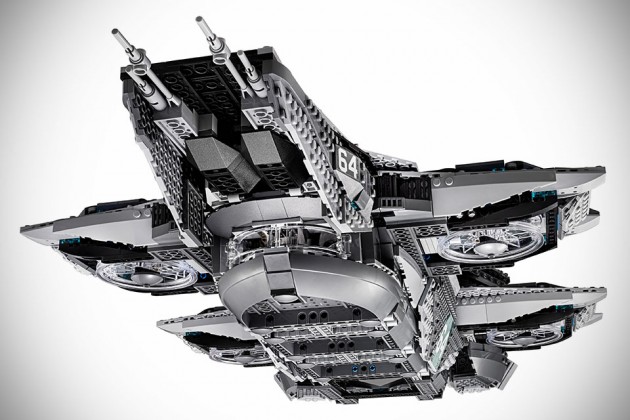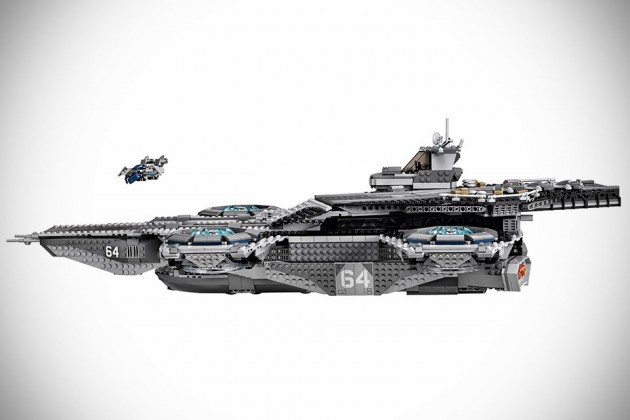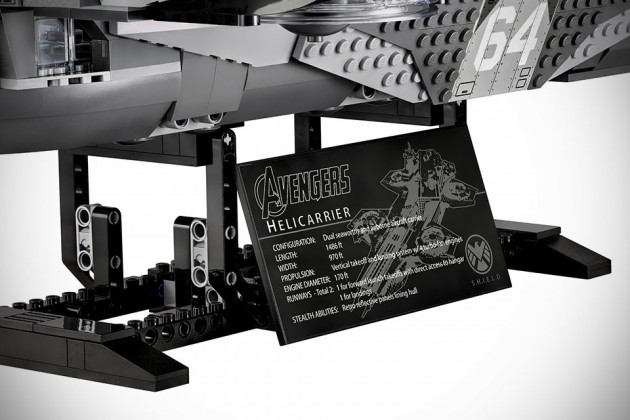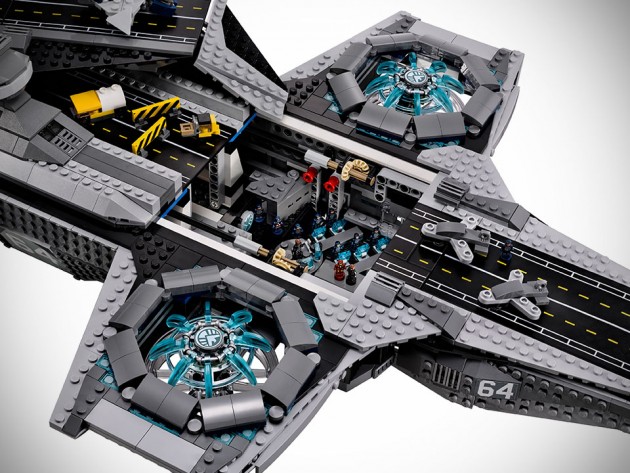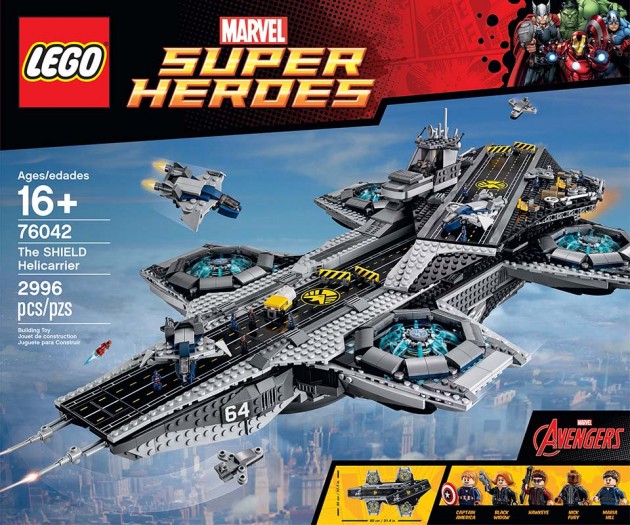 images via FBTB