Just half a decade ago, road warriors has to cosy up near wall outlets when using their laptops on the road, but now, we don't have to do that anymore and we have advancement in battery technology to thank. One such advancement comes in a form of a sleek, compact and lightweight power bank called Omnicharge. Omnicharge measures 5 x 4.8 x 1 inches (12.7 x 12.2 x 2.5 cm) and tips the scale at a mere 1.3 lbs or 590g despite it packing the necessary circuitry, including an onboard computer, and battery cells capable of squeezing up to 20,500 mAh of juice.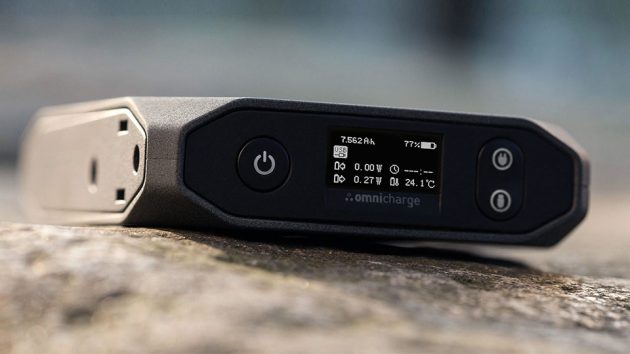 And that's the larger of the two packs offered by Omnicharge. The smaller one, which packs 13,600 mAh, weighs even more modest 0.83 lb or 376g (a smaller in physical size too). So what can this monster portable battery do? Well, it can charge pretty much anything – thanks to the different output ports built into it which includes a 120V AC/150V DC power outlet and a pair of fast charge USB ports. With the former, the 13,600 mAh model can even power a Dyson bladeless fan. Of course, no one's going to do that, but you get the idea how capable this little guy is.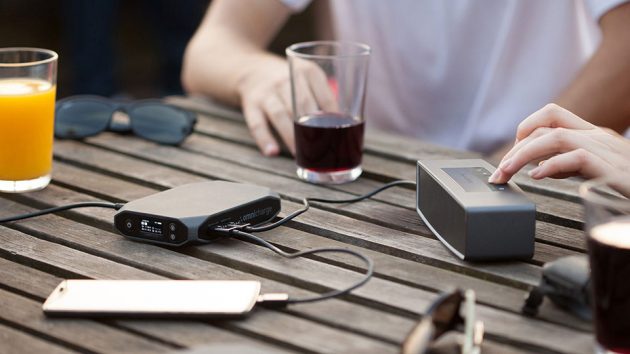 That said, whatever gadgets you have, be it a digital camera, smartphone, tablet or even a laptop, Omnicharge can charge it all and it can charge up to three devices simultaneously – even when the battery itself is being charged. In addition to wall outlets, Omnicharge can be recharged using multiple sources include portable solar panels, car power port and more, and while it is at it, flow-through charging allows your devices to be charged too. And then, there's the adaptive charging which adjusts the input and output voltage to charge and discharge at the fastest possible time.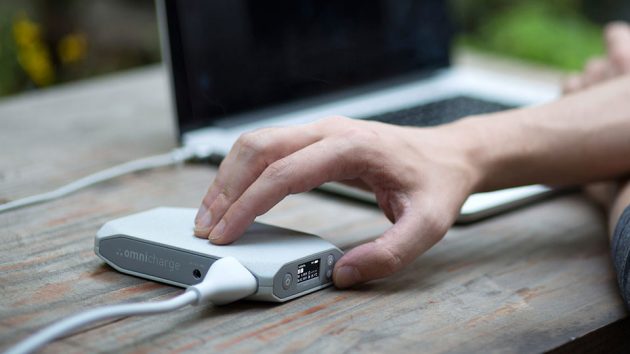 Aesthetically, Omnicharge is as stylish as it can be for a power bank and it boasts an OLED display that displays key power metrics in real-time so you will be in the know always. Finally, it comes with a myriad of safety features to ensure it won't go up in flame, or damage your devices. Want one? Well, then you may want to join nearly 2,000 backers on Indiegogo to pre-order Omnicharge which is slated for October 2016 delivery. It's on flexible goal, so yeah, it is a pre-order. As for pricing, Omnicharge Standard (13,600 mAh) costs $99 and Omnicharge PRO goes for $129.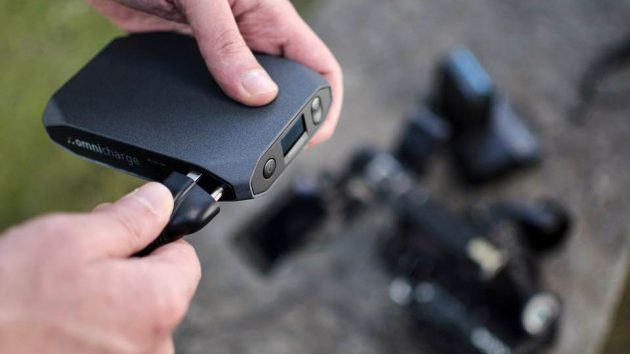 All images courtesy of Omnicharge.