Furniture is one group of products that is never lacking of innovation and creative designs. We have seen quite of fair number of them here and the Sit On Everything Soft Cube Furniture by Belgium startup Benj&Soto is yet another. In fact, it is not just "yet another"; it is going into our list of wants. We are not going lie. When this hat tip first arrived in our mailbox, the images immediately had our fullest attention. Yes, I know, they are just stools, but their presence will certainly make a room more fun – thanks to the colorful, photorealistic print decorating them.
And these are not just any print. The images are taken by Benj&Soto's photographer, printed and transfer to the soft cube through a process called sublimation. A specially developed protective coatings are then hand-applied to ensure the print's durability as well as standing up against the wrath unleashed by the sun and of course, water. The print is finished on all sides, which means it can be used on all side. Sit On Everything is soft, but yet it is strong enough to be seated without the risk of collapsing due to compression and being soft, it is 100 percent safe for little ones too.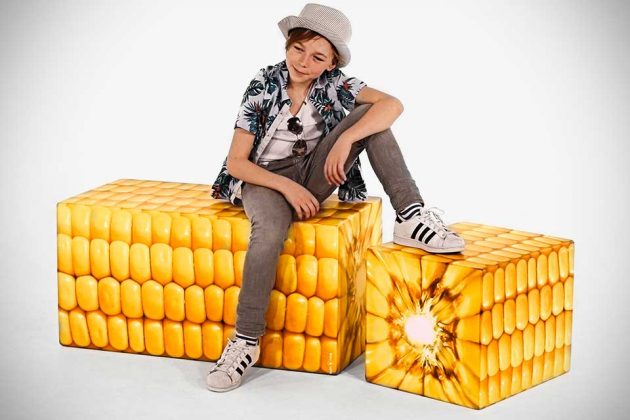 Sit On Everything Soft Cube Furniture by Benj&Soto is reaching out to the world through Kickstarter, where the outfit is offering several models in exchange for your pledge. The models include POUF, a 40 x 40 x 48 cm rectangular stool, POUF Cubic, a 40 x 40 x 40 cm cube stool, Bench which comes in several sizes, and Feet Base, which is basically either the POUF or Bench with attached base called, well, 'Feet'. The latter is designed with outdoor use in mind for increased stability, though you are welcome to use it indoor too.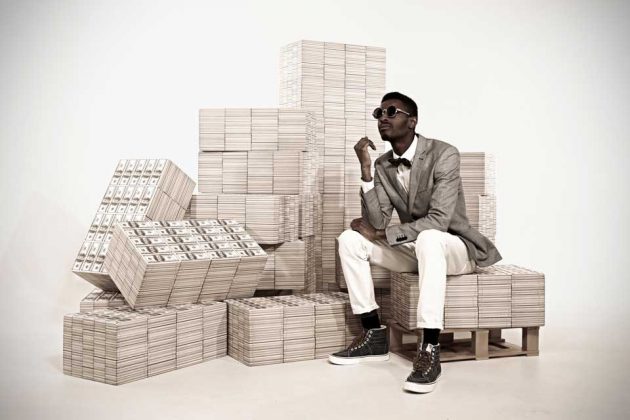 As for pricing, be warned that they don't come cheap. Expect to shell out anywhere between €169 and €4,999 (about US$188-5,565) for one. If you are interested in all-thing gold, you'd be glad that there are some limited 24KT gold feet POUF going for €2,499 and if that's not enough, there are a handful of 24KT gold bench up for grab too for a cool €4,999. Whoever says stool can't be any opulent? Obviously, it can.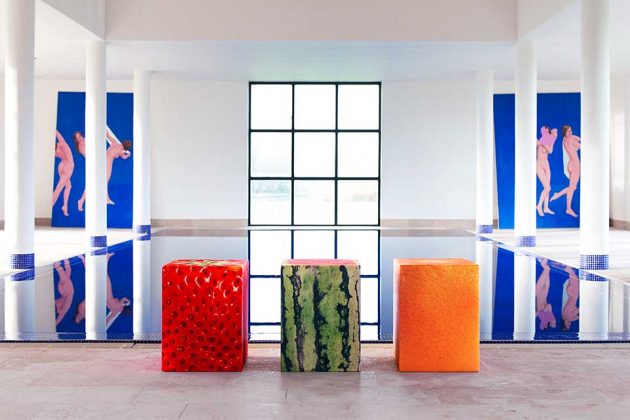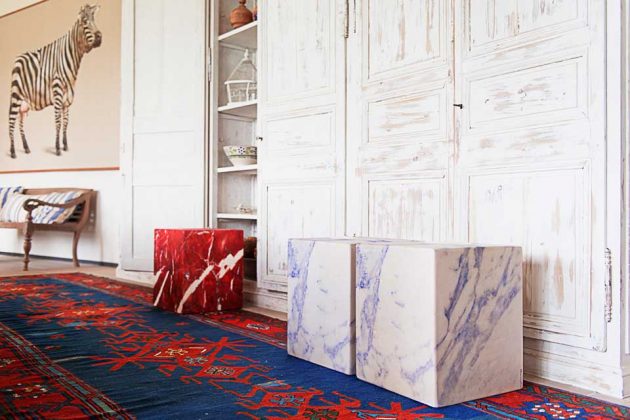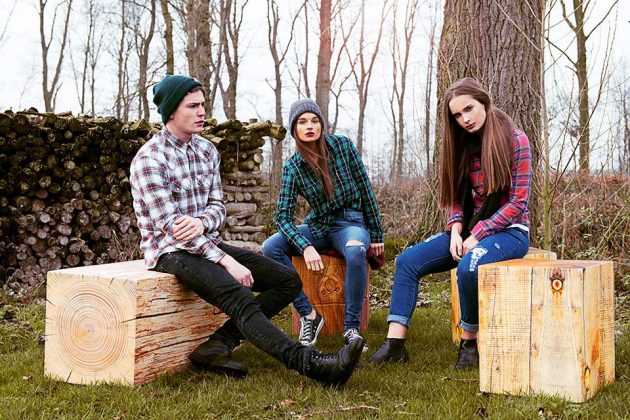 All images courtesy of Benj&Soto.
submitted via TIP US page.