no kitchen will be so tiny that it only allows for one bowl plus a couple of cutlery, but if there were to have such a scenario, then you will appreciate what the OneBowl can do and even if there isn't such a scenario, the OneBowl is set to revolutionize the way you make Ramen or macaroni to fill your growling stomach. designed by recent college graduate Justin Herd, this is the one bowl that wants to rule them all, letting you cook (say for example, your Ramen), strain out the excess water and eat from the very same bowl – all without getting your hands burnt by the hot liquid or hot-out-of-the-oven bowl. the bowl features a built-in strainer, activated by a swift twist of the bowl, but it will remain water tight until the stainer is purposely activated.
the bowl is totally microwave-safe and BPA-free, so it is absolutely safe for use with food (and eat from it) and it is also dishwasher-safe too. digging deeper into the design, you find that the OneBowl actually comprises of three parts: the bowl with strategically located holes (and one side of the handle), the strainer (with the other handle) and a snap-on lid. it has a clever design that allows the two main parts (i.e the bowl and the strainer) to come together securely without the need for screw and can be easily taken apart for cleaning. an integrated safety lock prevents accidental separation of the two main components while you are handling or using it. the snap-on lid is the final piece of the puzzle to the multipurpose bowl concept which allows the bowl to be used for storing leftover food.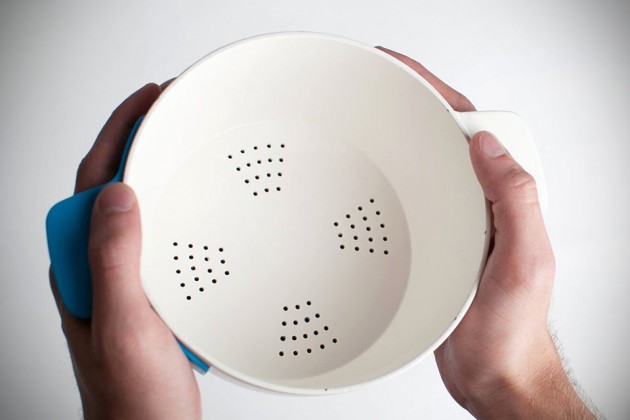 so there you have it. the one bowl that lets you cook, strain, eat, and store your food. we must say it is indeed a brilliant idea, well… at least, theoretically. however, unlike some 'shady' yet-to-be-materialized projects, Justin has come a long way with the OneBowl already on its fifth generation prototype, which means all he needs now is the money to take the OneBowl from prototype to product which you can own and use. that said, you can show your love for the OneBowl by making a pledge of $20 or more on its Kickstarter campaign. and if all goes well, you can expect to receive your OneBowl sometime between October and November 2014. click past the fold for an interesting product pitch video.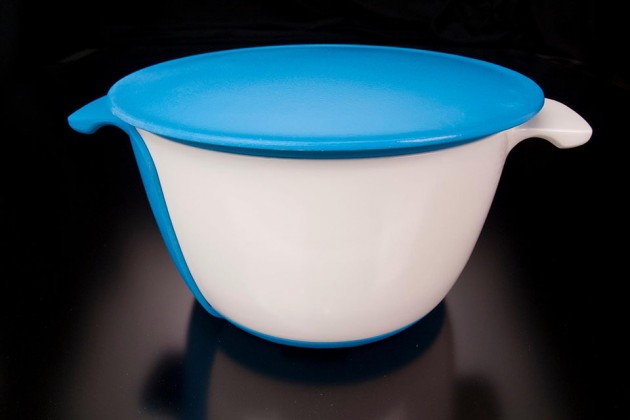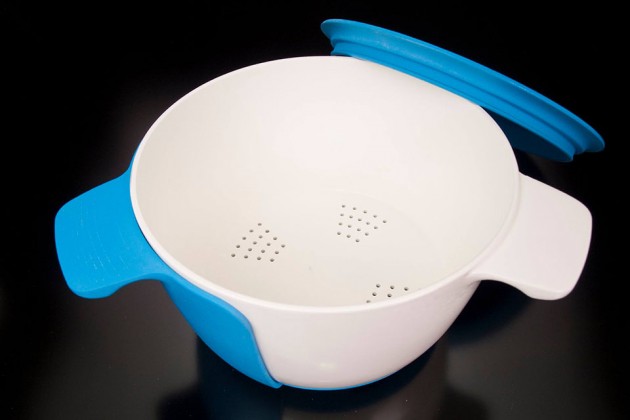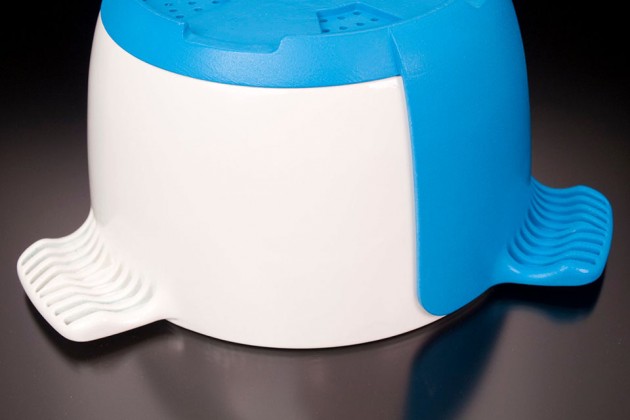 submitted via TIP US page.