So you never gotten around home automation yet? Probably because it sounds like a complicated business? I am afraid it is. Home automation is never simple. It involves a host of other stuff, which honestly, you really have to know what you are doing to get it going. However, lucky for you, all-in-one solution exists for home automation and the Oomi home automation system is one of the newer entrants. The basis is simple: to create a system that works and dead simple to setup. Dead simple. That's the key that differentiates Oomi from its competitions.
Oomi Cube works right out-of-the-box, packing a camera with 140-degree FoV and night vision capability, a microphone, motion detector, vibration sensor, a 2-way audio communication (basically, a speaker and mic combo), 360-degree IR blaster, noise detector, plus a host of sensors to capture UV level, temperature and humidity. It even has a sensor that detects if someone has broken the glass. The 360-degree IR blaster is key to the system's working, allowing the cube to command standard IR-equipped equipment, such as your TV, air conditioning units and whatnot.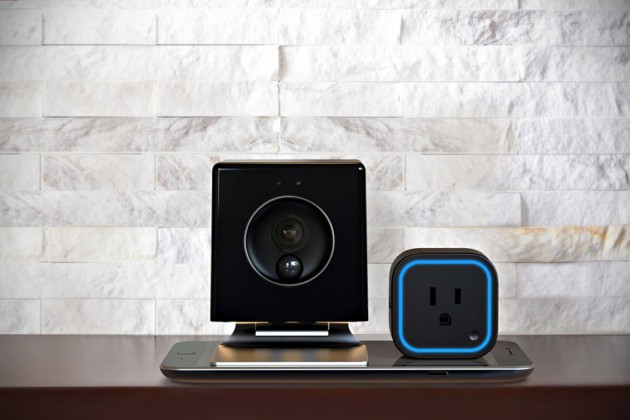 Oomi is not in the business of making your home smarter alone; it comes in a package, known as Oomi Starter Kit, which includes two other devices: an Android-powered Oomi Touch tablet and a plug that will turn any outlet into a wirelessly controllable one. The tablet is the 'magic wand' of the whole system, letting you control every aspect of the cube, including the setting up. We can't say Oomi is revolutionary. The market already have those as separate devices, but what Oomi does is to create a ecosystem, so to speak, bringing all those 'separates' into a system where it is able to assure ease of setup. The latter is a welcome proposition for those intimated by complex setup.
If Oomi sounds like a system that tickles your fancy, you can find it on Indiegogo where you can secure yourself an early bird starter kit for $279 $299. As always, Oomi will only materialized if the campaign hit or surpass its set funding goal of $100,000 and also, you are looking at delivery only in August 2015 if it gets the funding it has asked for.
UPDATE [May 18, 2015; 10.31PM PDT] Looks like Oomi has relaunched their Indiegogo campaign and this time round, it has an resounding success. In less than 30 days, the campaign has broken $1M in funding with more than 1,000 backers behind it. Apparently, there is price bump too. Basic kit now costs $299 and the goodies-packed Platinum Kit will run you back at $699. If you are all up for a hassle-free truly smart, smart home, then we suggest you take sometime to check out Oomi.
Scroll down for a new pitch video to take a quick look at how Oomi works.
submitted via TIP US page.