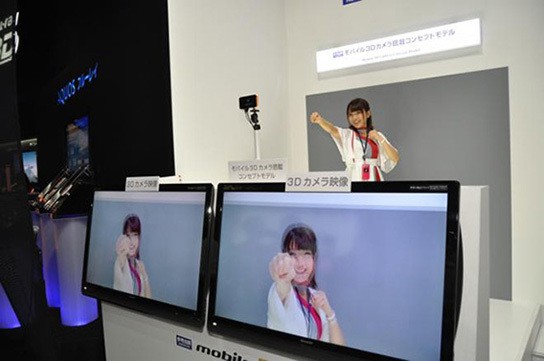 (photo source: CEATEC.com)
how would like to take 3D still images and movies? now, how do you like taking 3D still images and movies via your mobile phone? Sharp presented the concept "Mobile 3D" to make this a dream comes true. armed with 2 cameras built into the mobile phone, the Mobile 3D enables taking of 3D still images and 3D movies via your mobile and viewable through the HDMI output, on commercially available 3D televisions. 'concept' is a term you hardly hear when it comes to mobile phone but you heard it right, this is a concept and my guess is, it will almost certainly come true.
visit Ceatec Official Website.