toaster, coffee maker and kettle are kitchen appliances that most of us wouldn't pay much attention to. however, in case you do, you might want to get to know the Panasonic Breakfast Collection Kitchen Appliances – a series of small appliances bearing what the Japanese electronics maker described as "bold and ambitious design aesthetics". we totally concur with that statement. how else do you think the Breakfast Collection has our full attention? the range is set to be available in June and includes a toaster, a coffee maker and a kettle. in this collection, Panasonic experiments the use of glass – in a choice of violet or smoke – and stainless steel, and combining them with modern shape (read: square-ish form) with clean lines that give the appliances an art-meet-contemporary technology feel to them. hit past the jump for more details on each of the appliances.

main feature of the toaster (model NT-ZP1; $199.95) includes seven browning levels, defrost and reheat setting, blue LED indicators, built-in warming rack, ultra-wide bread slots, and a super cool stainless steel and glass construction.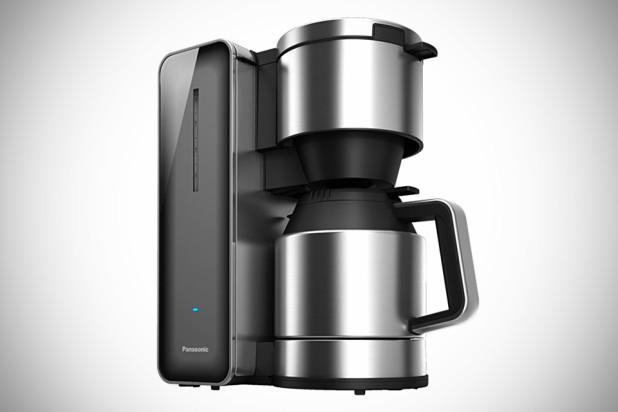 highlights of the coffee maker (model NC-ZF1; $249.95) include a 8-cup capacity, double-walled stainless steel carafe, paperless filter and a paperless tea filter insert, aroma selector, anti-drip function, auto shut off, easy-to-see water level gauge, and cool transparent blue LED indicator.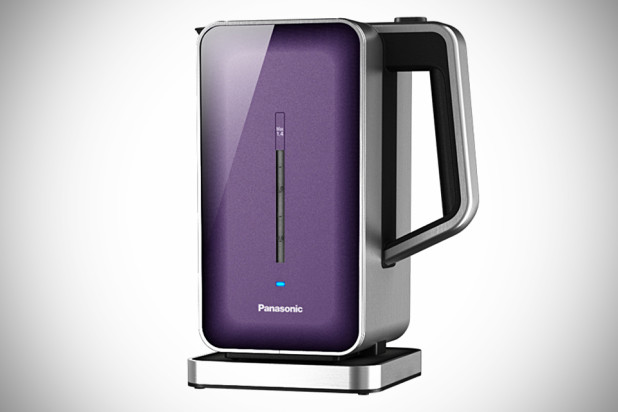 as for the kettle (model NC-ZK1; $179.95), it has a 1.4-liter capacity and features an all round stainless steel construction for a sustained warm, a pop open top for easy filling, an ergonomic handle and spout, a cool-touch exterior, automatic shut-off, and a washable scale filter.
the Panasonic Breakfast Collection Kitchen Appliances will be available in June at select retail locations, but if you can't wait to secure yourself one, you can pre-order yours via Panasonic web store today.