Philips, or should we say WOOX Innovations, is taking their audio and video products very seriously. It has unveiled the 2015 Philips Fidelio range of audio products, that promised to take sound excellence to the next level, onboard the luxurious Pink Lady Yacht on January 29, 2015 (we are still feeling sore for missing it) in Singapore. In case you aren't familiar WOOX is a Gibson Brands company and the brand licensee of Royal Philips, and hence the mention of its name here. The products revealed include four Fidelio headphones and a wireless soundbar. Under the headphones range, it touts a pair of Bluetooth cans (M2BT), a pair optimized for Lightning connector (M2L), one that's equipped with Layered Motion Control diaphragm (X2), and last but not the least, the first Fidelio audio cans with Active Noise Cancellation (NC1). Somehow, it feels like the soundbar is a bit of a filler to this launch, but we will get to that later.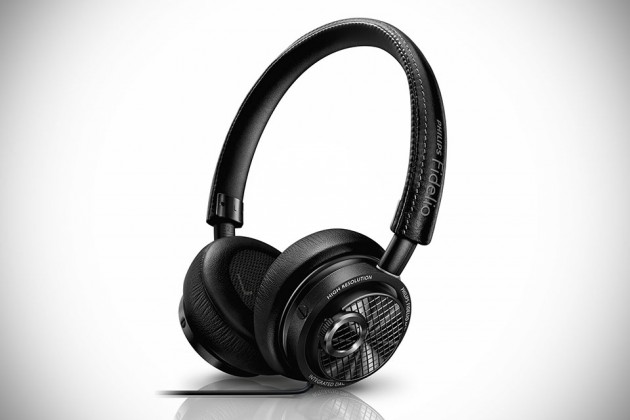 First, the M2L headphones which we are pretty keen on. As you might have already guessed, this pair promised to deliver Fidelio's signature sound in high-resolution directly from your iOS device, sans distortion or crosstalk, via Lightning connector, as opposed to the regular 3.5mm audio jack. Audio quality is bolstered by integrated DAC and amp, while the end result is pushed out through optimized 40mm neodymium drivers from the acoustically sealed cans. Other worthy mentions include closed-back design with Bass Reflex System and a premium built with materials like deluxe memory foam, and aluminum and stitched fine leather. Each pair of M2L comes standard with a faux suede pouch for storage and protection when on the road. The Philips Fidelio M2L Lightning connector headphones will hit the stores in Singapore for $469 SGD (about US$375) a pop.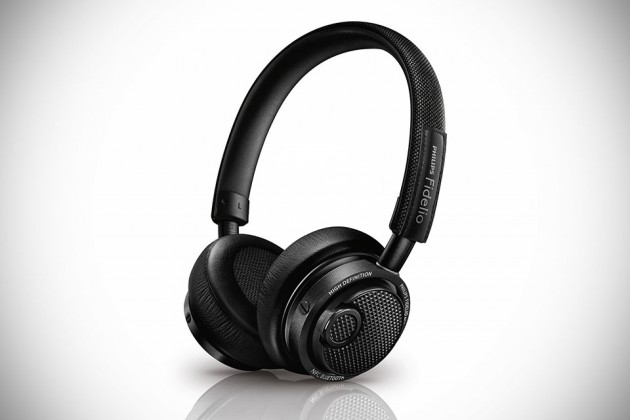 The Bluetooth-enabled cans, the M2BT, also touts 40mm neodymium drivers, but lacks of the DAC and amp the M2L has. It features acoustically sealed design also with Bass Reflex System, NFC, Bluetooth 4.0 connectivity, earshell buttons for music control and taking calls, a 1.2m (4 feet) backup audio cable, built-in rechargeable battery, dual built-in mic for ambient noise reduction for clearer calls, deluxe memory foam cushions, plus rib-woven fibers headband. The M2BT will be available next month, in February, priced at $449 (about US$360).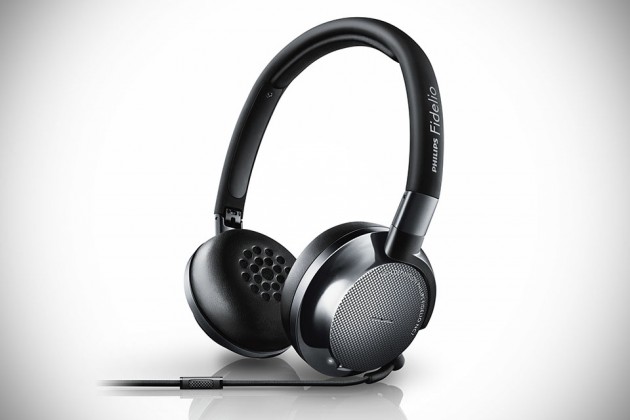 Up next is the firm's first Active Noise Cancellation audio cans, the NC1, that boast an impressive battery life of up to 30 hours. In addition to that, it is blessed with 40mm high-definition drivers, standalone acoustic chamber, zero hiss technology, a collapsible design, and built-in microphone with pick-up button. The NC1 will also be available next month for $499 (US$399).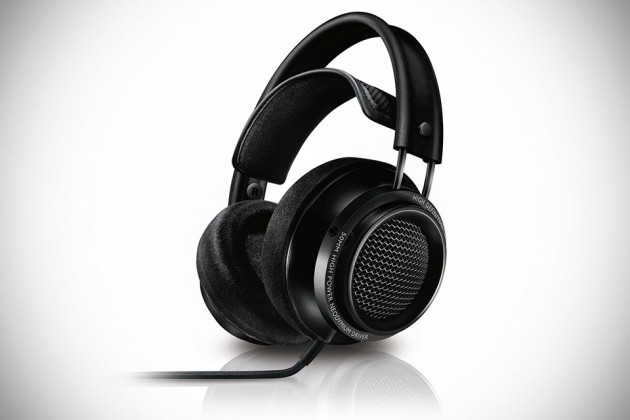 Finally, there is the X2 that's outfitted with a sizeable, pre-titled drivers 50mm neodymium drivers. The X2 is clearly the range-topper here as far as sound quality is concern. It sports an open-back design, double-layered earshells, layer motion control diaphragm technology, dedicated cable management clip, and breathable velour cushions. The X2 will become available in March 2015 with a MSRP of $499 (or US$400).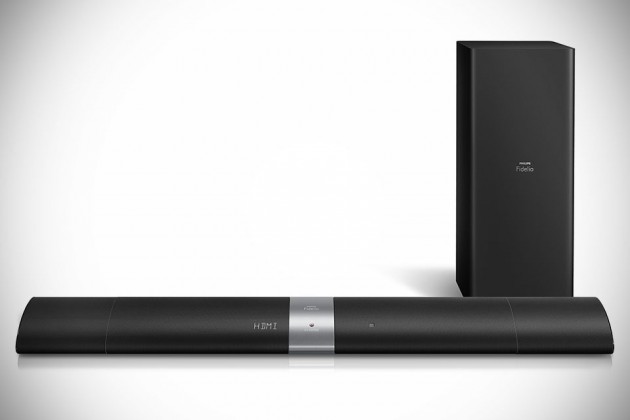 Now that the headphones are out of the way, we can get to the lone soundbar introduced. The B5, as it is called, is actually a surround sound system – made possible by its detachable wireless rear speakers (which can also be use as standalone Bluetooth speakers) and a wireless subwoofer. Key features include spatial calibration, Dolby Digital and Pro Logic II surround sound, soft dome tweeters, supports aptX and AAC wireless audio streaming, a pair of HDMI, one-touch with NFC-enabled smartphones, as well as HDMI ARC. Aesthetically, there is nothing to complain; it is the standard, Philips-beautiful design, which should fit right at home in any contemporary setup. The B5 will be available starting in February for $1,699 Singapore money (around US$1,360).