What do a company that design and makes bottle opener for living do with the waste materials left behind between making each bottle opener? Why, turn them into bottle opener too, of course and the result is the Pico Titanium Micro Bottle Opener, a micro-size bottle opener that is no bigger than a quarter. Now, that's one seriously unobtrusive bottle opener ever which will certainly not pile up your key-filled keychain. Obviously, a bottle opener this small won't have the leverage needed to pop a cap, but with the clever inclusion of a split-ring, it is now as capable as any full size bottle opener and as a boon, the ring here also doubles as a handy key ring for your keys. Though you probably have to remove the keys to take advantage of the leverage needed.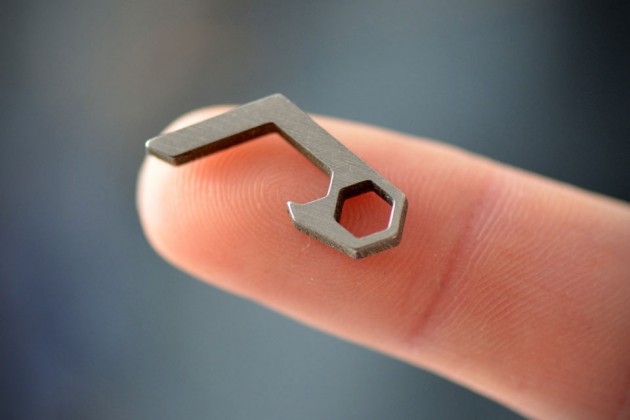 Well, like its creator, Pangea Designs, puts it, it may not have the effortless leverage of a full size opener, but it certainly packs quite a prying-punch-per-inch. Just look at the size. Man, that is super tiny! And the stonewash just made it even the more alluring. Super compact, functional, pretty and reduce material wastage. Really, what more can one ask of a bottle opener? Apparently, nothing, judging from the overwhelming support the product has garnered to date on Kickstarter: more than 2,000 backers with over $40,000 in funding, and the campaign has a good 20 odd days to go. The early bird tier has been snapped up, but you can still secured one for just $11. As for delivery, it is estimated to be in June 2015. Product video after the break.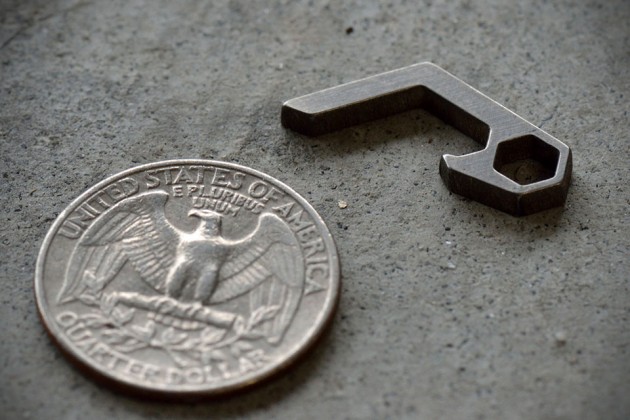 submitted via TIP US page.