heavy users of mobile devices will agree that portable battery is likely one of the best thing since sliced bread, but having the power at your disposal is one thing, to carry yet another object is another. this is where Q Designs' QBracelet comes it. the outfit wants to provide a charging solution that will get rid of the 'burden' of external battery once and for all. the QBracelet appears and functions like a regular bracelet that provides you with a dose of fashion statement, but hidden away under its minimalist jewelry appearance is a lithium-ion battery packing 1,160 mAh worth of juice that can recharge most devices up to 60 percent.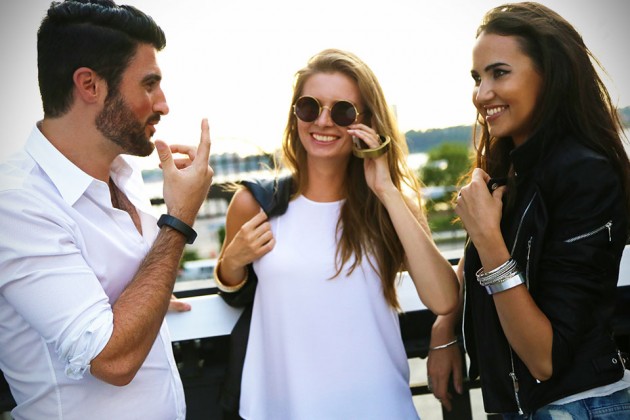 available to work with iOS, Android or Windows devices, the QBracelet features a built-in charging connector – Lightning connector for Apple devices and mini USB connector for Android and Windows devices – for charging your mobile devices, so there is no cord to mess with. a set of LED indicator, discreetly located above the the connector and on the cross-section of the clasp, lets you in on the current charge level. though it is worth noting that whichever connector type you opt for, the discharge rate is pegged at a modest 1A which translates to approximately 60 minutes to charge up your device – though that will also depends on the level of charge left on your device.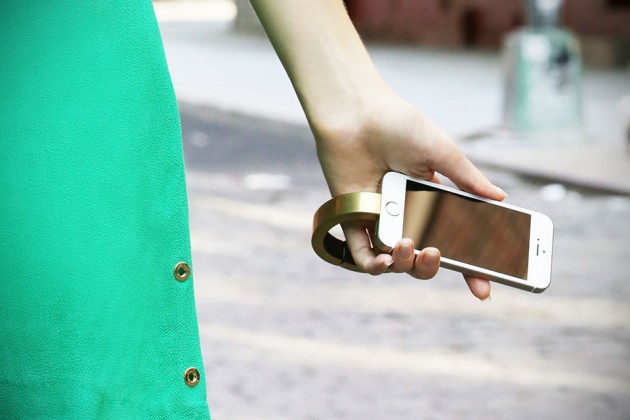 when the QBracelet is fully discharged, it will take about 90 minutes to packed in the onboard battery via the USB port, either using your computer or USB power adapter. the accessory has a metal exterior and available in five finishes: polished and matte silver, polished gold, brushed and matte black, and comes in three sizes: small, medium and large, to suit a variety of wrist sizes. the QBracelet has a retail sticker of $99, but limited quantities are available now for pre-order now with a 20% discount, which works out to be $79.99. keep going for a product promo video.