Kraken doesn't quite count as Razer's 'personal audio' headphones cos' it is essentially a gaming headset made to double duty as a personal audio cans, but with the Adaro Series Headphones, Razer has officially stepped into the personal entertainment territory. the lineup includes an in-ear headphones (Adaro In-Ear Analog Earphones), an analog stereo headphones (Adaro Stereo Analog Headphones), a Bluetooth headphones (Adaro Wireless Bluetooth Headphones), and a DJ-style audio cans (Adaro DJ Analog Headphones). we are clueless why Razer chose to include the term 'analog' in the product lineup name. perhaps, there might be some digital variants coming up? well, that's just a guess. read on for more details of each of the headphones.
Adaro In-Ear Analog Earphones
when it comes to headphone designs, earphones are probably the hardest to stand out due to the size, but luckily, the Adaro In-Ear Analog Earphones is blessed with Razer's signature green for its flat, tangle-free cable. beyond that, it also sports a uber sleek, precision-milled aircraft-grade aluminum housing, accentuated by diamond-cut edges – though being in black, does kind of wash out the otherwise pretty aesthetic. audio reproduction comes in the form of custom-tuned 10mm neodymium drivers and like any good pair of audio buds, it has interchangeable ear tips which three sizes and bi-flange attachments are included for personalize fit. the Adaro In-Ear Analog Earphones has a retail sticker of $79.99.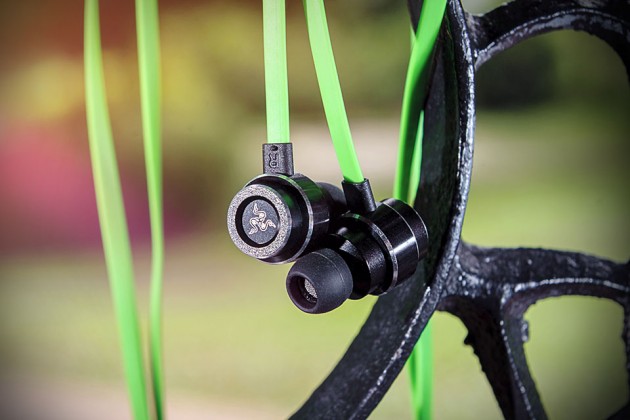 ---
Adaro Stereo Analog Headphones
if you swear by Razer's gaming headset, then you might also dig the Adaro Stereo Analog Headphones. also sporting the firm's signature green on its anti-tangle, braided fiber cable, this pair of over-ear audio cans features custom-tuned 40mm neodymium drivers, a fully adjustable design to ensure comfortable fit for any head sizes, plush leatherette (read: faux leather) ear cushions and it is compatible with a variety of devices including iOS and Android devices. the Adaro Stereo Analog Headphones will be up for pre-order this month for $99.99.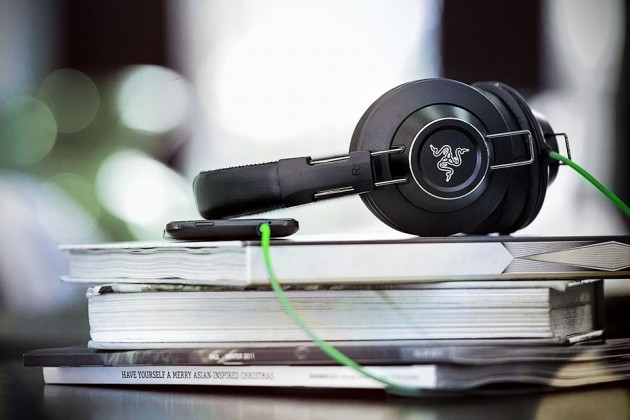 ---
Adaro Wireless Bluetooth Headphones
for those who prefer to be free from potential cable entanglement, there's the Adaro Wireless Bluetooth Headphones to look forward to. this pair of $149.99 wire-free audio cans employs Bluetooth 4.0 with aptX technology for high-quality wireless audio transmission from you Bluetooth-enabled media sources such as your smartphone. further details include custom-tuned 40 mm neodymium dynamic drivers, built-in rechargeable battery for up to 20 hours of usage, integrated playback and volume controls (naturally), and plush leatherette ear cushions.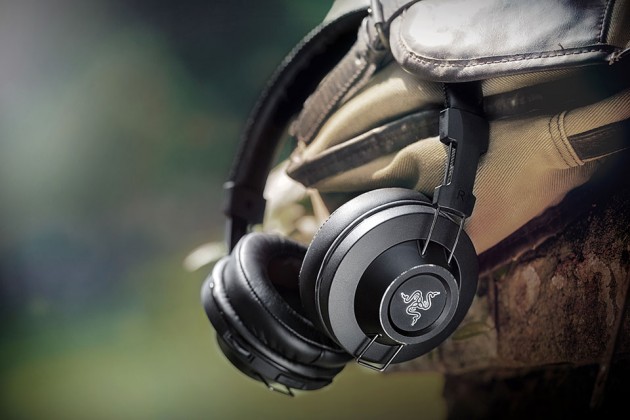 ---
Adaro DJ Analog Headphones
leading the pack is the Adaro DJ Analog Headphones which sits comfortably at the top of the food chain. costing $199.99, it is also the most expensive of the lot. as the name suggests, this pair of audio cans is destined for the DJ console, featuring high-performance 50mm dynamic drivers, a closed earcup design for improved sound isolation, detachable cable to switch between coiled and straight cables, a foldable design for easy of storage and transportation, swivel and rotatable earcups, and set of leatherette ear cushions. the construction of the cans consisted of a special mix of metals and resilient plastics to result in a durable headphones that will survive any beatings your DJ-ing career can throw at it.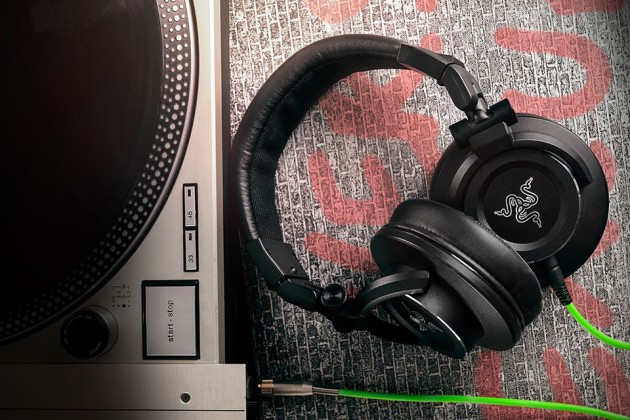 all of the above headphones will be available for pre-order this month and available worldwide starting February 2014.