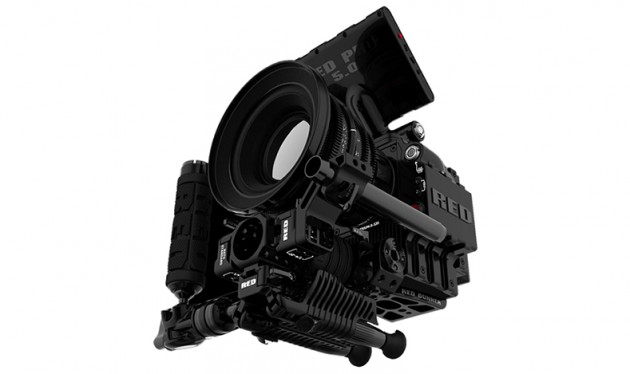 RED EPIC-M | US$58,000.00 | www.red.com
movie-goers hardly gave a thought to what equipment the filmmaker uses. unless, of course, you are an avid videographer or a videographer by trade. what you see in the above image is the latest professional grade and yet compact digital still and motion camera from RED, dubbed the EPIC-M. RED is no newcomer to the film industry equipment. in fact, many award winning movies were shot using their equipment which includes the likes of The Social Network, Winter's Bone, The Lincoln Lawyer, among the many others. so its no coincidence that the RED EPIC-M is also director Peter Jackson's weapon of choice for his upcoming movie The Hobbit.
besides having a significantly smaller footprint, the RED EPIC-M is capable of 5K resolution (see illustration below) ranging from 1 to 120 frames per second, thanks to its MYSTERIUM-X sensor and it is fully HDRx capable too. the RED EPIC-M comes package with the body, a BOMB EVF, 5-inch touchscreen, batteries, chargers, four 128 GB Solid State Drives (SSD), a titanium PL mount and case. the price for such a lustrous beauty? a cool $58,000. well, it is, after all, an industry-grade equipment and therefore, it isn't really meant for the everyday consumers. then again, if you can buy a Formula Car, i don't see why you can't buy one of this – that's if, you have insanely huge pockets.