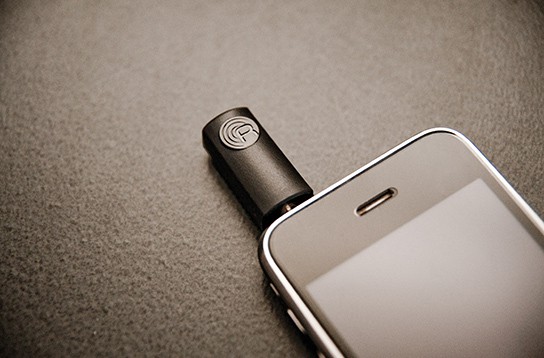 (image credit: ThinkFlood) ThinkFlood RedEye Mini Universal Remote for iPhone and iPad | US$49.00 | thinkflood.com
we have seen gadgets that turn your iOS devices into an universal remote control. while some are more sophisticated, some are just straight forward simple, like the ThinkFlood RedEye mini Universal Remote which uses infrared signals to control your TV, DVD, stereo system and pretty much anything that uses infrared signals. instead of a separate hardware to translate bluetooth or WiFi signals to infrared, the RedEye mini puts infrared on your iOS devices in the form of a petite 3.5mm jack-equipped dongle. of course, you will need the free app from ThinkFlood, simply called RedEye, to work.
running the RedEye mini is as simple as plugging it into your iOS devices headphone jack, launch the accompanying app and walah, you are in control. like all faithful universal remote tailored for iOS devices, the RedEye mini supports activity-based control, multi-touch, learning capability and of course, motion gestures. i can't help but to feel the iPhone with the RedEye mini on, does look a little like an antenna stub. well, that's an observation. RedEye mini retails at $49 and is available over at ThinkFlood website. i guess it's the most affordable universal remote to date.
the RedEye mini works with 2nd to 4th generation iPod Touch, iPhone 3/3GS/4 and iPad running on iOS 3.0 or later.