apart from the jump from pocket watch to one that you wear on your wrist, timepiece has remain largely unchanged. sure, there are added functionalities, as showcased in smartwatches, but still it is a display or dial face with the information, and that's that. now, a California tech firm, Ritot, wants that to change. the outfit has conceived an entirely new way of telling time with its bracelet-like Ritot Projection Watch. as the name implies, it display the time by projecting it on your back of your hand. by getting rid of the display altogether and going the projection route, Ritot managed to craft a timepiece that is the size of a bracelet, which pretty much solves your dilemma of whether to wear a watch or bracelet in your next outing. with the Ritot, timepiece has now truly becomes a jewelry piece.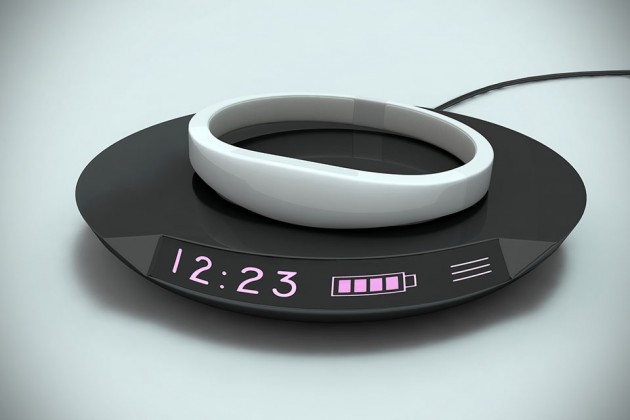 but that's not all. in addition to telling time, it is also a smartwatch of sort. it is also a notification device, where you can get notifications such as incoming call ID, text messages, calendar reminders, emails, Facebook messages and more – all projected onto the back of your hand, along with the mandatory vibration to subtly inform you of the notifications. there is a companion app that lets you customize the notifications, such as what apps to send the notification and what to notify. according to Ritot, the projected information are both day and night friendly, and you can easily change the projection color at a touch. to tell time, all you have to do is to touch a button, or if you like, simply shake your hand. the projected information will be displayed for 10 seconds, after which it will automatically disappear.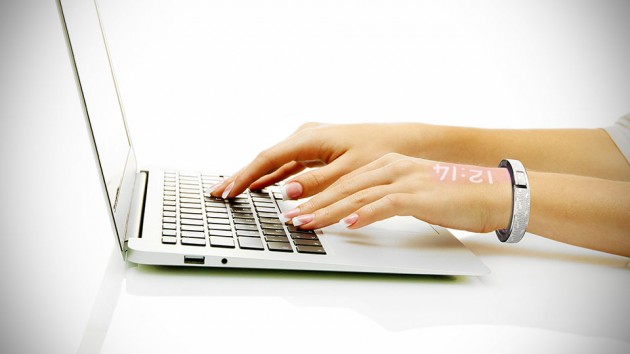 there is a built in battery to gives you up to one month standby time or 150 hours of projection time. it is waterproof, though no mention of to what extend, and it offers both 12 or 24 hours time display mode. last but not least, the projection view can be changed to suit both left and right hand watch wearer (done through a 'base' that also charges the watch wirelessly). available as bracelet or sport model, the Ritot Projection Watch can be acquired through Indiegogo for just $120 a piece, but you won't be expecting shipment until between January and February 2015. in case you are wondering, the watch has already surpassed its set funding goal of 50 grand and as it stands, it has racked in over $125,000 in financial support (and it has 39 more days to go), which goes to show the wide appeal of the projection watch. that's the first step. now, all that is left is for the outfit to keep to the timeline.