good news, geeky folks who can't bear to leave the solid ground for the ocean because of the lack of tech, namely Xbox and Internet, and among the many other things your urban environment has to offer today. Royal Caribbean newest cruise ship, the Quantum of the Seas, will make sure you stay connected while you are on the open water. the mega cruise company promises holidaymakers with "the most technologically driven holiday in the world" and kicking off the slew of high tech amenities are virtual balconies that offers 80-inch displays to give the otherwise windowless staterooms a view of the outside (voyeurs will not be too thrilled, eh?), as well as USB outlets for charging up your USB powered gadgets. and then there is the Bionic Bar, where your favorite concoction can be ordered on a tablet and serves up by a robotic bartender.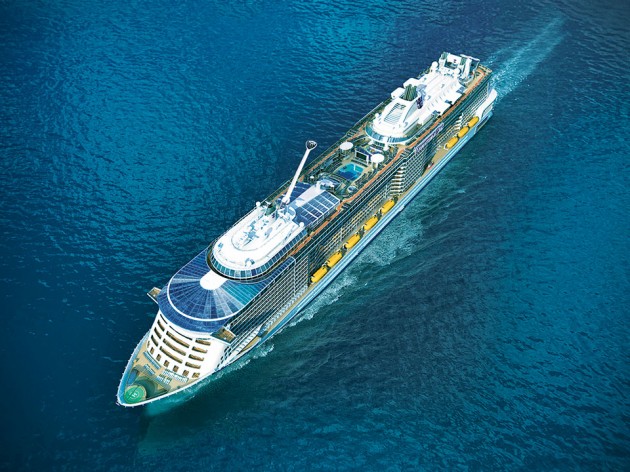 the ship also offers checking in at home to facilitate quick boarding which Royal Caribbean promises "shoreside to ship" in 10 minutes at the cruise terminal. other high-tech features include RFID luggage tracking, RFID wristbands for making onboard purchases and unlocking cabin doors, fast broadband connection provided by the firm's tech partner O3b Networks, multiplayer online gaming with Xbox Live at SeaPlex, and Roboscreens (basically, screens that kind of dances independently or in unison). when onboard, you can also utilize dedicated apps to research and book dinning reservations, shore excursions, spa appointments in preparation for the holiday and manage your cruise details, such as overview of your bookings and reservations, and more.
the cruise ship will also be the first to offer iFLY indoor skydiving experience, North Star thrill ride, bumper cars and more – so, you still have a whole lot to do while onboard if you have no wish to be connected. i mean, you are probably paying good money for the trip, why waste it on the Internet? just saying… the Royal Caribbean Quantum of the Seas is slated to begin sailing from New York City this November, after which it will make its base in Shanghai, China. another Quantum-class ship, Anthem of the Seas will debut in Southampton, U.K. in April next year.