I am sure we are all familiar with leather goods made from cowhide-based leather, but do you know there are also fish-based leather too? They have been around for a while, but now an Alaskan startup wants to bring it to the mainstream by turning fish leather, or Salmon leather to be precise, into wallets. As mentioned, fish leather is not the newest of new, but Tidal Vision, the company behind the Salmon Leather Project, promised to use only salmon from certified sustainable fisheries. Meaning, they only source these byproducts from fisheries who help to manage the populations of both target and by catch species, by not harvesting during crucial breeding seasons and practice sound fishing methods that won't damage the fishes' habitat.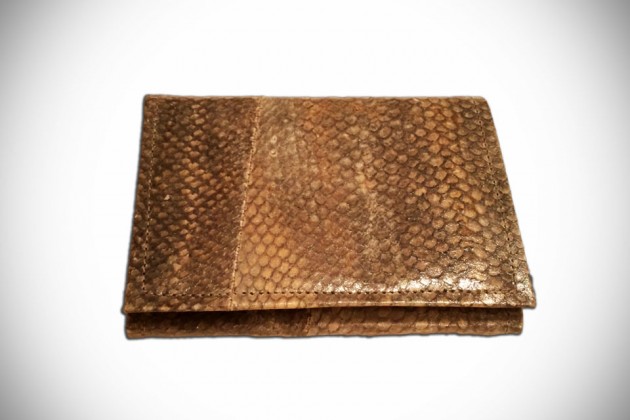 Protecting the eco-system is vital to Tidal Vision and while they are doing their part, we as the beings of this planet will also benefit from the continual survival of fishes which means maintaining a sustainable food source. Tidal Vision uses a proprietary aquatic tanning formula that is certified as food-grade by the U.S. FDA. The natural vegetable-based tanning oil helps to preserve and adds strength to the leather. The end result, are leathers that looks and feel vastly different from traditional leather, but bears the familiar smell of those cow leather tanned with vegetable oils. No harsh chemicals will be used and that's final. Salmon leather wallets are not common and if you are looking to up your style factor with a tad of individualism, you might want to give these Salmon Leather Wallets by Tidal Vision a thought.
Five designs are currently being offered over at their Kickstarter campaign and they includes a trifold model, a trifold for ladies, an old-school billfold, one made for smartphone and of course, a minimalist example. Only one color, and that's brown, is being offered, but if campaign gets 1,000 or more backers, Tidal Vision will explore more color options like green, blue and more. The wallets will, of course, be made in the good'ol US of A. Prices start at just $34. If ask me, that's quite a bargain for a product with significant individualist appeal.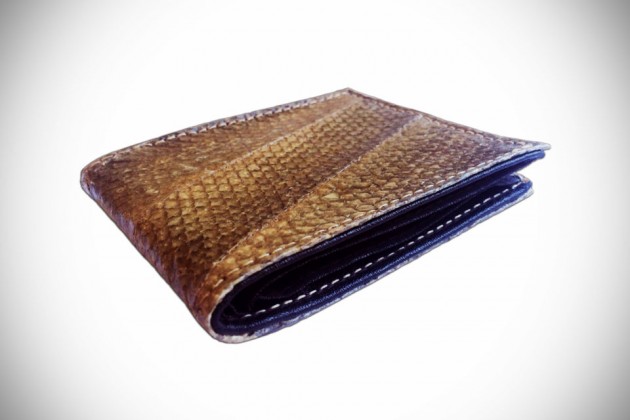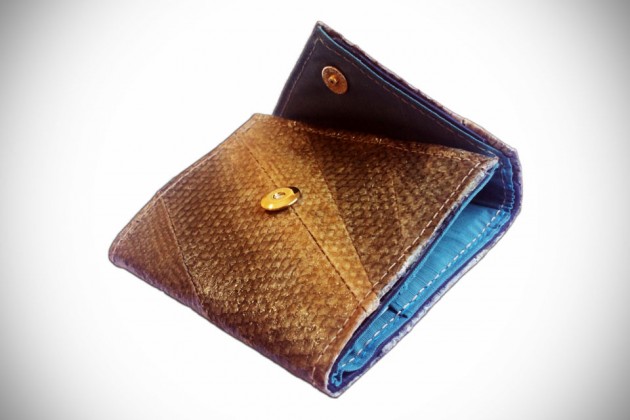 submitted via TIP US page.