While 3D printing has enable development of prosthetic devices a less daunting process, the time and cost remains relatively high and hence, driving up the cost of the end product which becomes prohibitive to those who need the device. Thus, at this stage, robotic or bionic limbs are mainly restricted to labs and research purposes. However, that is set to change, well, that's if Japanese company, exiii, has its way. The company has spent more than two years developing a revolutionary bionic hand design that will cost under $300 to made. Dubbed as HACKberry, it is not the first robotic arm from exiii, but this particular version has been widely lauded and has bagged a couple of prizes even in its development phase.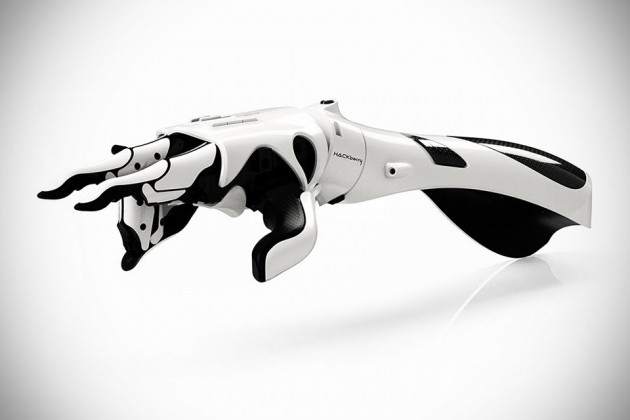 Anyway, to cut long story short, HACKberry is supposedly an leap from its predecessor, Handii, and that includes additional design features for user-friendliness across a wide range of users. In addition, the joints are said to be more flexible to allow for more expressive movements, a refined and slimmer model to suit female users, and the ability to work with digital camera batteries. Now for the exciting part of the news: exiii is making the design data of HACKberry as an open source with the aim of "speeding up the development through participation of cooperators from all over the world." By making open source, exiii also hope to eliminate the barrier of distances, now that cooperators near to those who need the bionic arm will be able to get them.
In addition, exiii "hope that cooperators will deliver this artificial arm to those we cannot reach ourselves due to distance and other constraints." If you are interested in becoming a cooperator, you can download the design files, including the source code for the software, sensor data and the necessary hardware files, from exiii GitHub page. But before you jump right into it, exiii ask that you abide by some conditions. The Japanese outfit has work hard to make the impossible, possible and would ask that cooperators to "disclose in the community of any and all creations and/or improvements made using the open source data for HACKberry." These information will help to achieve the goal of speeding up the development and perfecting the bionic hand.