A laptop or tablet? Well, with the Samsung Galaxy TabPro S, you will have both, but that's provided you are up for a Windows 10 machine, or we should say 'device', since it is as portable and convenient as a tablet but packs full PC functionality so you can actually work on it just like you would we a regular laptop. Measuring just 6.3mm thin and tipping the scale at 693g (one and half pounds), the Galaxy TabPro S comes standard with a full-sized keyboard cover that boast a flexible hinge for optimal, dual-angle viewing. The slate connects to the keyboard via a Pogo pin, thus eliminating the hassle of separate charging or pairing (but it will suckle on the device's battery).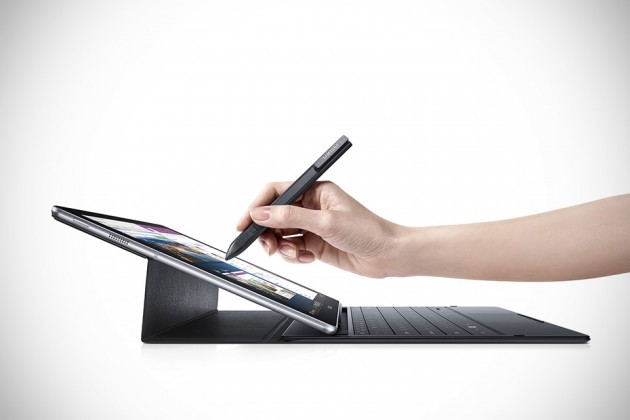 Just like you would find on a laptop, it has a touchpad with full PC functionality. It is powered by a the sixth generation Intel Core M processor, a 2.2GHz dual core chip, backed by a generous 4GB of RAM. Storage comes in the form of SSD with 256GB and it has a pretty 12-inch Super AMOLED display capable of 2,160×1,440 resolution. Other noteworthy mentions include front and rear camera, each with 5MP to its name, WIFI with MIMO and WiFi Direct support, NFC, Bluetooth 4.1, built-in GPS with GLONASS, a bunch of sensors and a 5,200 mAh battery.
As you can see, Samsung Galaxy TabPro S offers you the best of both worlds: the portability of a Windows slate and the power of a regular laptop. Seriously, we don't know what not to love about it, well, except for it is a Windows device. But hey, at least it is the much lauded 10, right? Pricing is not provided yet, but expect it to hit the shelves, globally, starting from February 2016.