You heard the rumor, read about the leaks, now here it is in all its metal and glass glory: the new Samsung Galaxy S6 and Galaxy S6 Edge, freshly announced at the ongoing Mobile World Congress in Barcelona, Spain. The South Korea electronics giant proudly proclaims the duo is "a new standard for design, craftsmanship and performance" that brings together premium materials and "most advanced Samsung technology." Samsung is particular proud of the new Edge, which it describes as the world's first curved display on both sides. However, both devices share the same design language with glass being the predominant material used. So yes. Both devices have glass, or Corning Gorilla Glass 4 to be more precise, all over, front and back.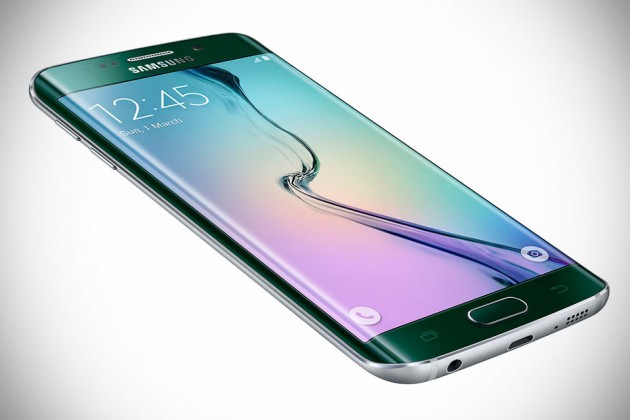 However, their similarity isn't just on the materials used; in fact, everything on the spec sheet are identical, save for the dual edge display found on the Galaxy S6 Edge – though both are using a 5.1" QHD (2,560 x 1,440 pixel) Super AMOLED display boasting a super cool 577ppi. Imaging is provided by f1.9 lenses and high-resolution sensors on the 5MP front and 16MP rear cameras. Also, the imaging also gets a boost through Auto Real-time HDR, smart optical image stabilization, IR detect white balance, and a "quick launch" feature that claims access to camera in 0.7 seconds from any screen, just by double clicking the home button. The new Galaxy additions also support wireless charging and touts "incredibly fast wired charging", or 1.5x faster than the S5, giving you four hours of usage with mere 10 minutes of charging.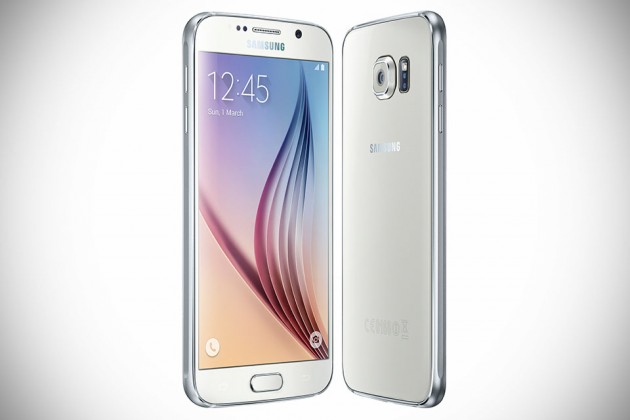 Clockwork is provide the world's first 14nm mobile processor on 64-bit platform, an octacore chip packing a quad 2.1GHz and a quad 1.5GHz processing power. Other features include Android 5.0 Lollipop OS (of course, right?), 4G LTE radio supporting LTE Cat. 6, 3GB LPDDR4 RAM, up to 128GB internal storage (using UFS 2.0 flash memory), dual-band WiFi, MIMO, Bluetooth 4.1 technology, NFC, IR blaster, the usual servings of sensors you have come to expect from today's smartphones, and 2,550 mAh and 2,600 mAh battery for the Galaxy S6 and Galaxy S6 Edge, respectively. Samsung Galaxy S6 and Galaxy Edge will slated to be available globally from April 10 in a choice of White Pearl, Black Sapphire, Gold Platinum, Blue Topaz (S6 only), as well as Green Emerald (S6 Edge). Prices are, as always, dependent on the region and telcos.
UPDATE [March 26, 2015; 21:40 PDT] Rejoice fans of Samsung mobile devices. Official words are out that Samsung Galaxy S 6 and Galaxy S 6 edge U.S. pre-Orders will begin March 27, with nationwide availability starting April 10. Keep going for the an excerpt of the official PR text.
In the U.S., the Galaxy S 6 and Galaxy S 6 edge will be available in Black Sapphire, White Pearl and Gold Platinum — in 32GB, 64GB and 128GB2 memory options. AT&T, Sprint, T-Mobile, U.S. Cellular and Verizon Wireless will carry both the Galaxy S 6 and Galaxy S 6 edge, while Boost Mobile, Cricket Wireless and MetroPCS will carry the Galaxy S 6. Samsung Experience Shops at Best Buy, as well as Amazon.com, Costco Wholesale, Inc., Sam's Club, Target and Walmart will also carry the Galaxy S 6 and Galaxy S 6 edge. Carriers and retailers will confirm specific pricing and availability.