Luxury goods makers have been dishing out gadget accessories for quite a while now, but specific collab between a luxury brand and tech company remains a rare thing until last month when Montblanc and Samsung jointly unveiled a collection of accessories for Galaxy Note 4 at the Unpacked 2014 Episode 2 event. The collection, known simply as Samsung and Montblanc Collection, includes two styles of cover and a pair of 'styluses', or Montblanc-flavored S Pen to be exact. The latter is of course the star of the collection. Why? Imagine a classy Montblanc writing instrument that also lets you write on traditional writing materials and that sounds pretty cool to us. The only trade off is, you can't slip that fat Montblanc pen into the S-Pen sleeve in the handset, which means you have one more item to carry with you. On that note, we shall leave it to you to decide if the need to pocket yet another object with you is a hassle or not.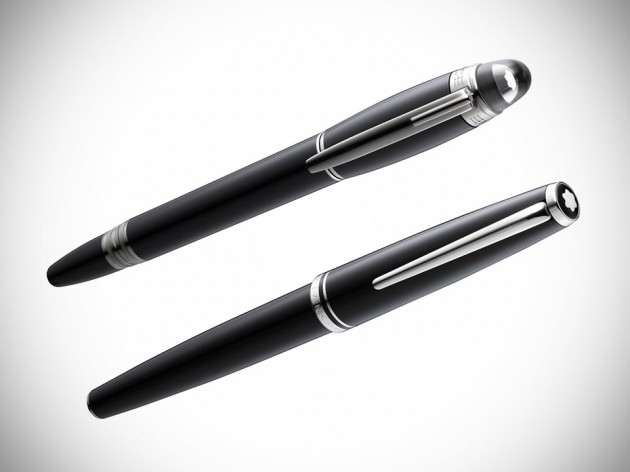 Anywho, the styluses marries the advanced S Pen technology with Montblanc's latest writing instruments, the Pix Pen and e-StarWalker Pen. Existing Montblanc users can convert their Montblanc writing instrument to a stylus for Galaxy Note by acquiring and installing the "e-refill" cartridge into the StarWalker Pen. If you don't already own a StarWalker, you have the option to purchase the Pix Pen, which comes with the e-refill as well as black and blue ink (known as rollerball exchange), or the e-StarWalker Pen (which is essentially the StarWalker, really) with the e-refill and an analog ink refill (referred to as the Fineliner exchange). With the Montblanc S Pen, you will also be treated to the usual Montblanc's craftsmanship with black precious resin and Ruthenium- or Platinum-plated hardware.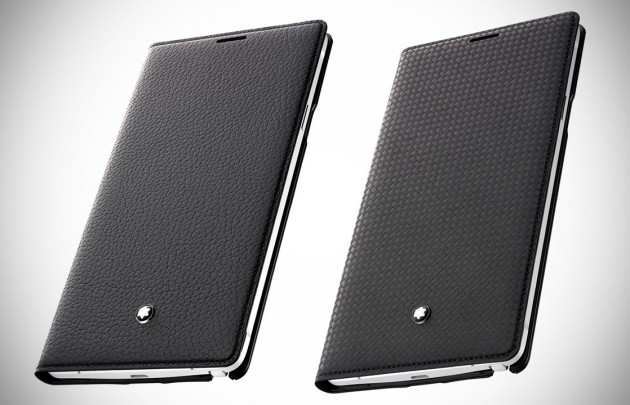 As for the leather covers, they include the Meisterstuck Soft Grain Cover and Montblanc Extreme Cover, both specially designed by Montblanc Firenze Pelletteria leather artisans. But those are not just any flip covers; Each cover is embedded with a digital ID chip that will connect with your Galaxy Note 4 and automatically offers access to exclusive downloadable Montblanc digital contents, including an ink-inspired 3D unlock effect, a special edition Montblanc S Note and five different screenwriter "nibs" with cool handwriting effects. So how much for such luxe-induced gadget accessories? Well, for starter, the StarWalker e-refill is priced at $155 a pop, while the Pix and e-StarWalker will run you back at $350 and $525, respectively. As for the covers, they cost $245 each. You grab these luxury accessories for your Galaxy Note 4 from Montblanc boutiques or via Montblanc web store.