Does a TV needs to be designed by a famed designer? We don't have the answer to that question, but apparently, Samsung thinks so. It has enlisted the talent of Fuseproject's Yves Behar to create one of its Tizen-powered smart TV. Samsung has announced a few of TV sets in this year's CES, but this particular model dreamed up by Behar, dubbed S9W, has a special place in the lineup, mainly because it was the work of art by the much revered designer of our time, Yves Behar, who was responsible for a slew of desirable products including smart lock, luxury phone and more. It the first product from the long-term partnership between Fuseproject and Samsung. For the S9W, Fuseproject conceived as an art object with the S9W curved display being the sculpture.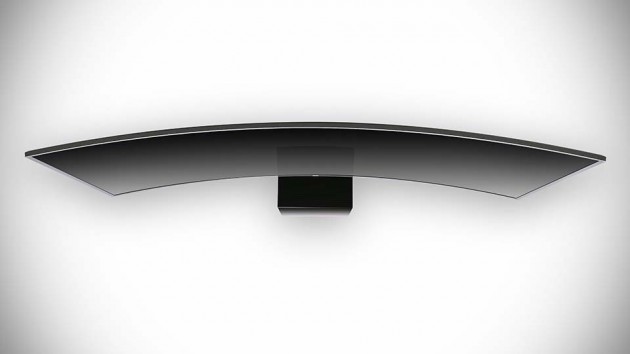 And how do you display a piece of sculpture? Place on a display pedestal of course. Well, at least that was the basis of Behar's creation. Touted as the first-of-its-kind, the S9W's massive 21:9 AR 82" display rest upon a gallery-like cube much like those you will find in an art gallery. It was made as thin as technically possible by locating most of the electronics inside the cube. With the relocation of the major components to the display cube underneath, it also reduces the cables and cords that would otherwise smeared the artsy appearance. Fuseproject describes the S9W as being a "bow on tension floating in mid-air" and from the images, we can easily see why. It is a sight to behold, which is hardly something we would use to describe a TV set.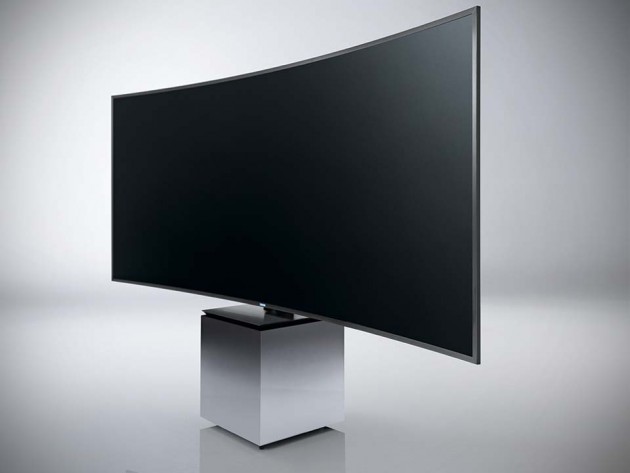 As impressive it might sound, it does add to the overall size of the TV due to the fact that now the TV can't do without that black box. Though we can't deny that we are pretty drawn to the concept. Besides housing a bulk of the TV's components, the display cube also hides a vanity feature: when the S9W is powered on, the top of the cube will elevate to reveal the beautiful inner lighting, as well as emitting an iconic sound. So much will this artsy UHDTV cost? Well, for now, Samsung is keeping mum about the pricing, but one thing for sure: it is not going to be affordable purchase for average folks and at such ginormous size, it is also hardly practical for most people. Keep going for a few more high-resolution look, courtesy of Fuseproject.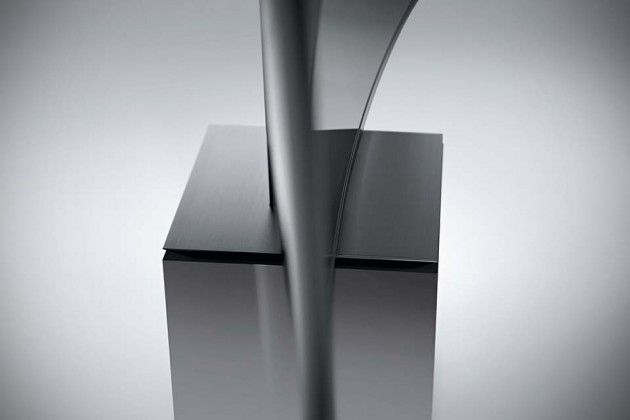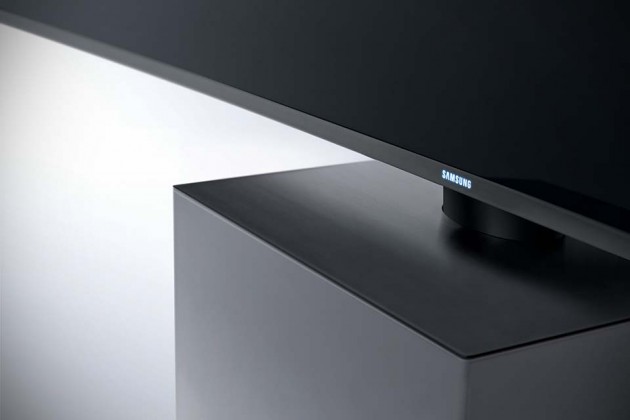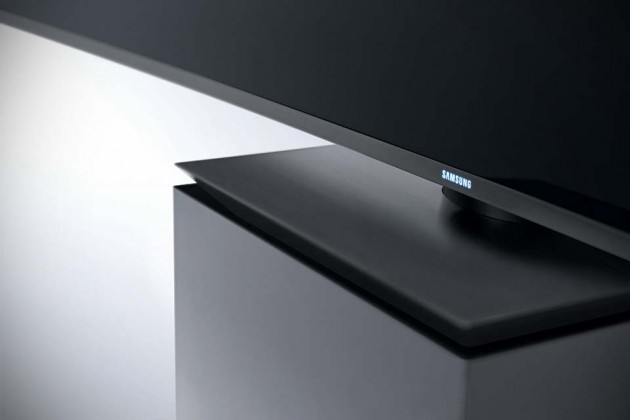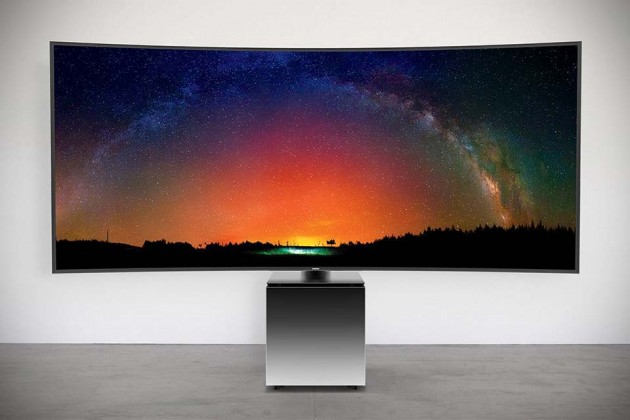 Fuseproject via The Verge