So yes. It was at this CES that German luxury car maker debuted its autonomous concept car, dubbed F 015 Luxury in Motion. Not surprisingly, as these days we are seeing a convergence of automobile and tech, and the pointed star marque is by no means the only automaker to join the tech party. The F 015 joins the brand's S 500 Intelligent Drive and Future Truck 2025 in taking a step closer in making autonomous driving a reality. We can understand the need for an autonomous truck, but a self-driving car? Well, according to Daimler, it will provide a new way of traveling that gives you the freedom to use the valuable time on the road for other more pressing matters. Mercedes wants the vehicle to be a private retreat as you travel and reinforces the point by giving it a lounge-like interior where all four occupants, inclusive of the driver, sit facing each other.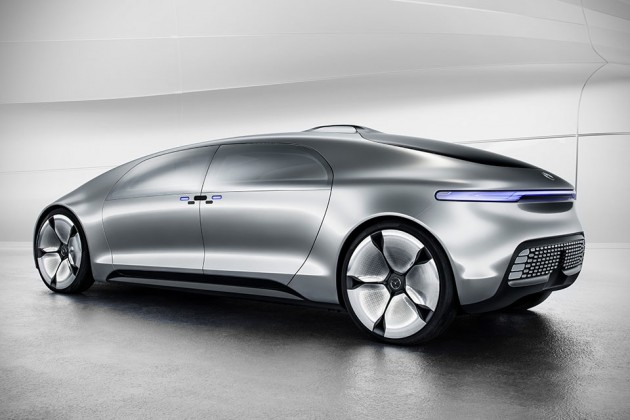 Manual control remains possible too; all the driver has to do is to turn the seat around and the steering wheel will reciprocate by extending automatically from the dashboard. Pretty sci-fi-isn stuff there, but we have no reasons to shrug it off as a future thing, since the Future Truck 2025 have already proven itself on real roads with traffic. So I guess, the future as depicted in flicks like Minority Report and I, Robot is plausible in our lifetime. Aesthetically, the F 015's seamless, monolithic exterior has an obvious sporty appearance, composed of a low-slung front end, smooth and streamlined roof line, a super flat front windscreen and finally rounding off with a road-hugging rear-end. If not for the wheels, the F 015 would look pretty much like a spacecraft.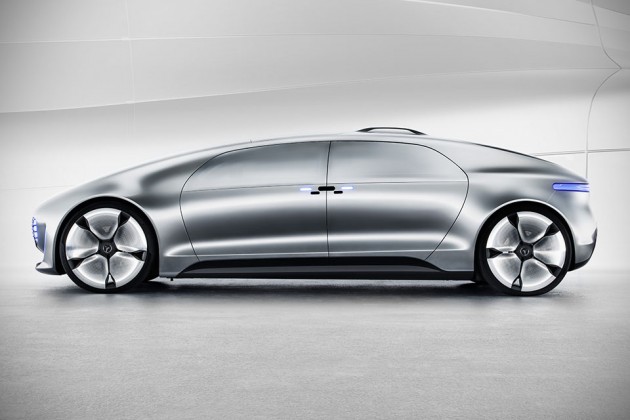 Other mentions include large LED light modules at the front and rear that communicates the driving mode (self-driving or manual control) to other road users, ability to communicate with connected vehicle via gestures, eye-tracking or by touching the high-resolution displays, 90 degrees opening doors for easy ingress and egress, and a futuristic and luxurious interior composed of materials like walnut, white Nappa leather, and metal and glass surfaces. So when will the world see such a car on the roads? Well, the truth is, we are not sure, but with the self-driving truck set to be fulfilled sometime in 2025, I guess the F 015 won't be too far away.