there are custom two-wheelers and then there are those such as this stunning Steampunk Triumph Scrambler that makes you go ooh. it is more than just hardware; it is the folks behind it that makes this bike shines. this 2013 Triumph Scrambler is Sarah Lahalih's handiwork but who the heck is Sarah Lahalih, you ask? well, she was a former Chicago Golden Gloves Boxing Champ (1993-1998); so don't mess with her when it comes to fist fight, and an avid motorcycle lover who holds a AMA, AHRMA and CCS race license and is currently the only female to be competing in the Thruxton Cup race series, and so yes, she's not merely passionate about two-wheelers, she's a racer too. on top of all that, she is an accomplished motorcycle instructor with a school under her wing and a series of instructing credentials including coaching military personal on motorcycle safety. now, Sarah can add another credential to her illustrious resume: custom bike making.
being a Triumph Motorcycle brand ambassador, it is only natural that she would use a Triumph as her first custom motorcycle and the bike that was to be transformed into a steampunk two-wheeler of leather and wood is the 2013 Triumph Scrambler. but of course, Sarah won't have everything she needs to make it happen and so she turned to Garage Company's Yoshinobu Kosaka for help and the result is this Steampunk Triumph Scrambler. to cut long story short, Sarah designed this awesome custom Triumph which has a leather-wrapped gas tank decorated with stitched golden badges and polished brass panels. Sarah has introduced a flat-tracker look into a scrambler and with an obvious dose of style that incidentally turns out to be very steampunk influenced.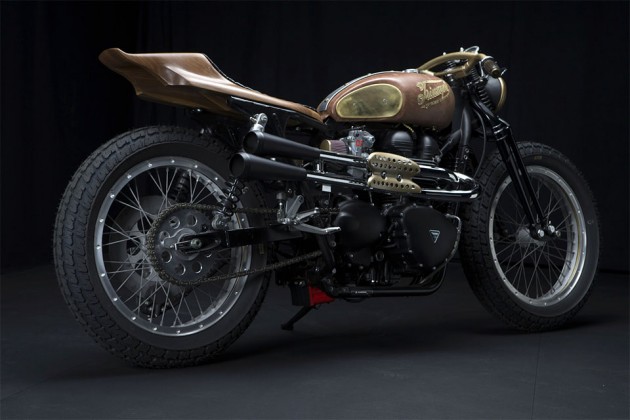 other details that go into the bike includes various brass bits and pieces, a springer front end, an era-correct handlebars – finished in brass, naturally, smoke rubber grips, a retro clutch lever, a rear disc brake (no front brake), relocated foot controls to suit the new riding position, one-piece polished wood seat with bespoke tuck and roll leather cushion, custom flared 2-into-2 exhausts, a brass (of course) heat shield, retro Bates-like headlight unit with matching brass bezel, a super minimal instrumentation with a long aircraft gauge for speed in mph and knots, and finally, real carburetors replaced the injection throttle bodies and are paired with open conical high-performance filters, completes the package. honestly, a Triumph doesn't need much or any customization to steal our hearts but when someone did and did it with heart and soul put into it, it only makes this beauty even more irresistible. click through for a few more drool-worthy looks.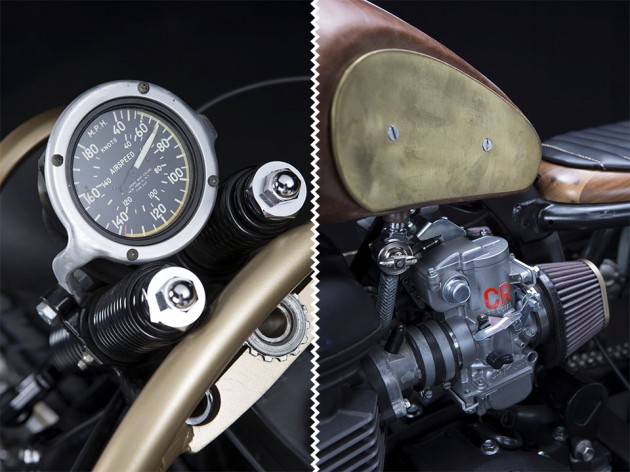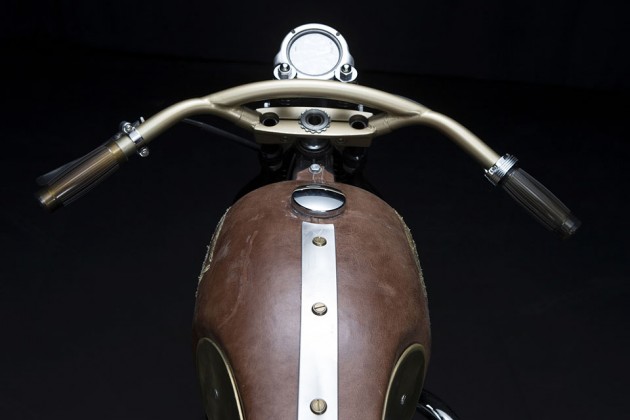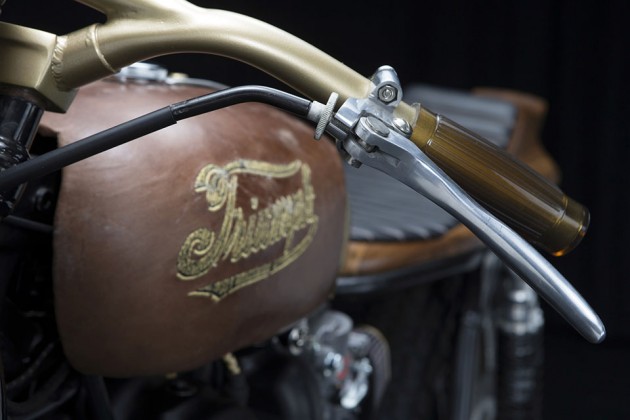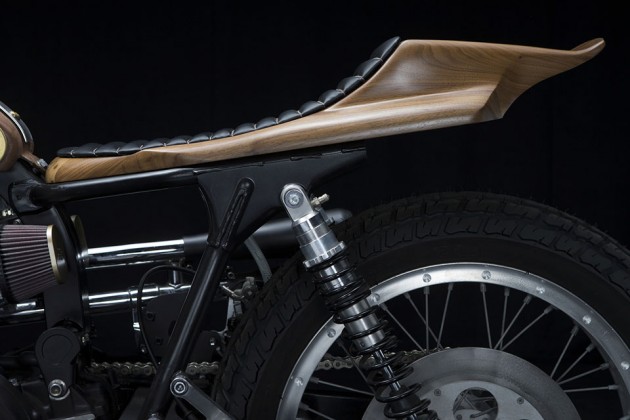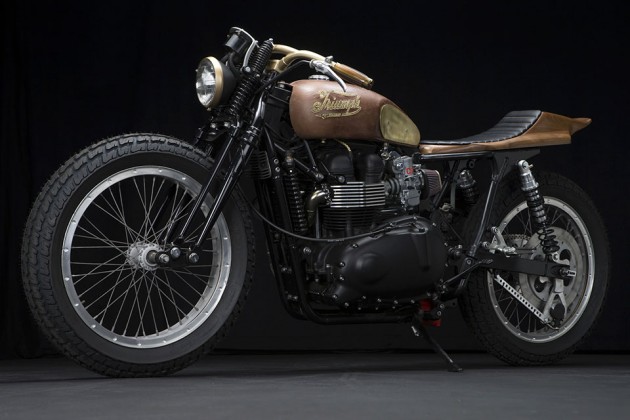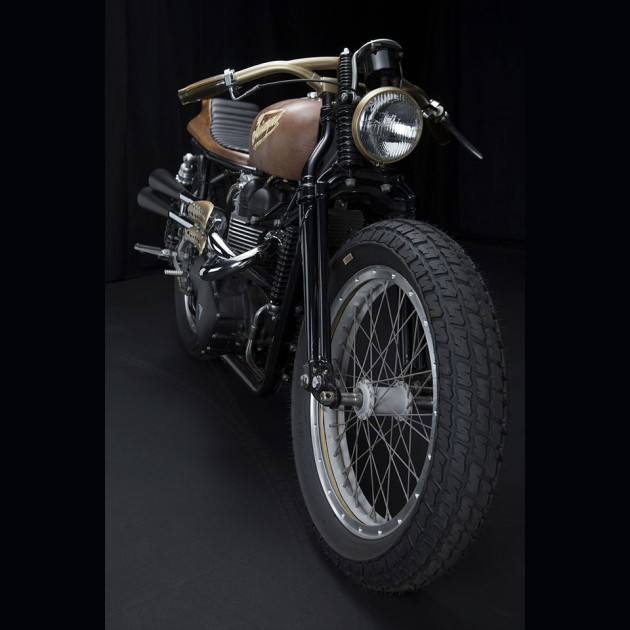 via autoevolution
additional information on Sarah Lahalih via Chicago Now