Smartphone could be described as one of the world's most important inventions. It has broaden a phone's application to beyond just voice calls and text messages. With the right hardware, it could do more, like for example, taking temperature. Temperature sensing hardware and software combo for iPhone is not new, but SensorJacket is not the ordinary; it broke new ground with its tiny non-contact infrared temperature sensor that integrates into the back of an iPhone case.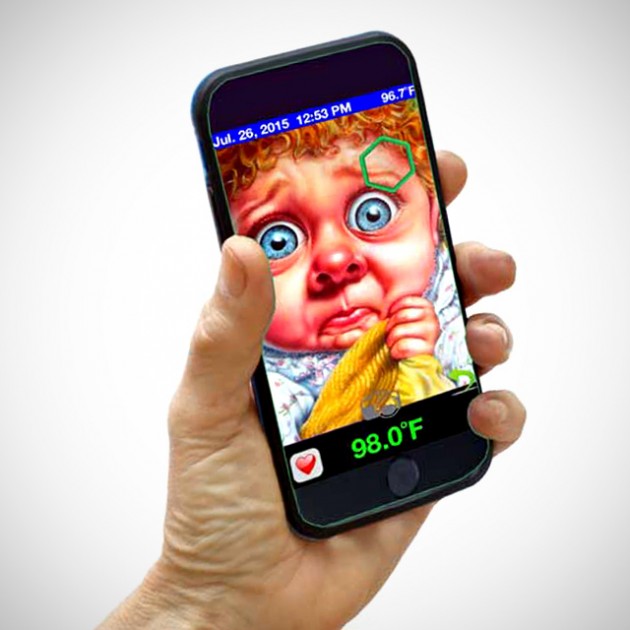 Paired with a free iPhone app, SensorJacket enables you to take the temperature of your child (or just about anyone, really) with clinical accuracy of 0.2 degree Fahrenheit just by pointing the phone at the subject's forehead. And it take 2s tops, to return the result, displayed on your device, along with the date, time and the previous temperature taken, if any. It is powered by a single replaceable coin battery that could last for years and therefore, it will not suckle on your device's precious battery. SensorJacket offers two modes: medical, which involves taking human temperature and general, which lets you take temperature of any thing you can imagine, including air-conditioning units, windows and more.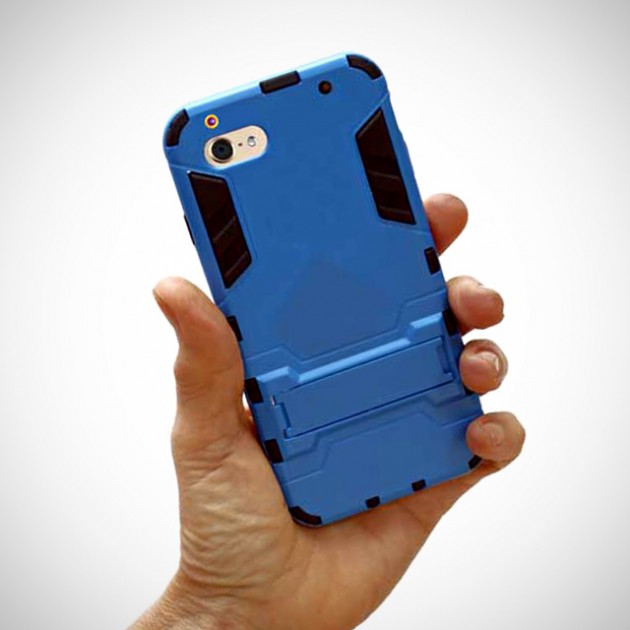 Three years in the making, SensorJacket is the brainchild of Dr. Jacob Fraden, who has been dabbling in sensors for 30 years now. He has over 50 patents under his belt and is the author of the book aHandbook of Modern Sensors: Physics, Designs, and Applications, which has been used for college instruction for over 25 years. So, in other word, Dr. Fraden eat, breathe and lives sensors and with the SensorJacket, he wants to bring convenience to whoever needs to take temperature of anything, without the need to carry or even own another device.
If ask me, I'd say it is a brilliant invention and we find it strange that the Internet have not caught on with it yet. And oh, it is a real product, almost ready for production. That said, instead of waiting till April 2016 to acquire one, you can actually pre-order it now on Indiegogo for $150 a pop. Keep going for the product pitch video to learn more.
submitted via TIP US page.