Dodge, like many businesses, embraces the Star Wars hype. Apart from the TV spots we have seen earlier, Dodge has dressed up three of its pride, namely the Charger SRT Hellcat, the Challenger SRT Hellcat and Viper ACR, in special wraps in celebration of upcoming Star Wars: The Force Awakens movie. Expect to see the First Order Stormtrooper-inspired white Charger SRT Hellcat and Challenger SRT Hellcat, and Kylo Ren-inspired black Viper ACR roaming around the streets of Los Angeles, starting Friday, December 14 to Monday, December 14.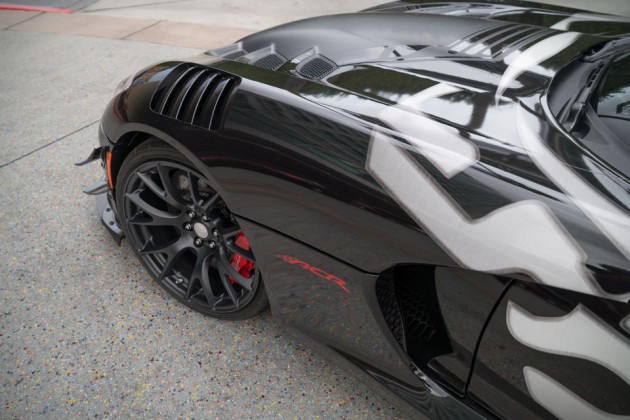 Fans can take this opportunity to snap some pictures with the three Star Wars-themed Dodge vehicles as they zip around the greater L.A. area. Well, LA isn't exactly small, so how do you find them? Lucky for you, Dodge has made it super easy to locate those cars via Twitter using hashtags #Dodge and #TheForceAwakens. Granted, this "real time tracking" methods aren't foolproof, but this is about as close as you can get without going on a wild goose chase.
The collaboration between FCA US and Lucasfilm was announced back in August, which will mobilize the brand's six global brands to promote Star Wars: The Force Awakens movie. Though, Dodge isn't the first brand under FCA to be draped in Star Wars-theme; Fiat also dished out a Stormtrooper-inspired 500e, but unlike Dodge's, Fiat's example is actually a custom paint job. Well, at least themed wrap makes more sense than just black or white cars used to promote the movie. Don't you think?