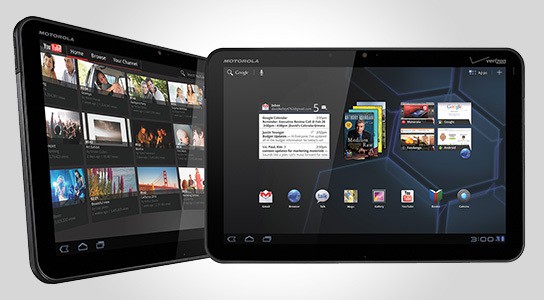 (credit: Motorola)
over last few weeks we have heard numerous XOOM availability in various countries. come April 22, Singapore will be the first Southeast Asia country to receive this much lauded tablet. sorry, dudes, no gold edition unless you were an Academy Award nominee. then again, you'd be lucky to have it arriving in Singapore at all cos' the market is somewhat missable for such a tiny island state.
[ad#Google Adsense-text-468×60]
for the uninitiated, the Motorola XOOM WiFi runs on the latest Android 3.0 (aka Honeycomb) OS that is specifically tailored for tablets. the 10.1-inch widescreen XOOM features a 1 GHz dual-core processor with 1 GB RAM and 32 GB of storage. other features include front and rear facing cameras, true multi-tasking functionality and the incorporation of Google Mobile services.
i am not sure how well the XOOM would perform in such a small island state, especially after the tablet market share has already been through the onslaught by the original iPad and the first generation Samsung Galaxy Tab. only time will tell but this news could a good news for those who are constantly on the look out for 'alternatives'.
however, no words on its pricing at this point but hey, i guess we can wait another day to find out. can't we?