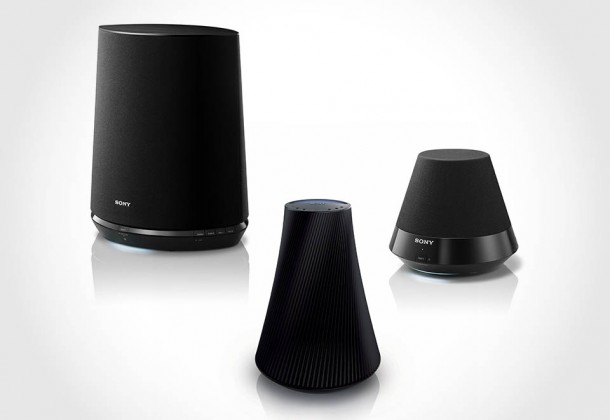 Sony SA-NS Series Wireless Speakers | from US$tba | www.sony.com
can't decide where to place your speaker system? the solution is simple: get additional speakers for each of the area around your house. though the latter solution works but it is hardly the best way for a 21st century home. why? for starter, more systems would mean more wires and the associated clutter, and you can't play the same music simultaneously on all your systems or choose to play from which speaker as and when you wish. putting a boombox as your preferred system in your house is so inelegant, to say the least. seriously, that's an option that we wouldn't even want to think about. what you need is the Sony SA-NS Series Wireless Speakers. available in three models: SA-NS310, SA-NS410 and SA-NS510, these wireless speakers are compact enough to be moved around your house, be it the kitchen, your bedroom or your living, where your digital music collections can be streamed wirelessly to them (as long as they are within your home wireless network range).
it supports Apple's AirPlay for streaming and controlling of audio from iTunes, iPhone, iPod or iPad. non-Apple devices can take advantage of the free Sony Network Audio Remote app, available for Android devices, that allows users to control music, as well as Internet radio stations. the entry-level SA-NS310 offers a 360-degree room-filling audio, supported by a full range woofer while the SA-NS410 and -510 uses four outward facing tweeters and an integrated woofer for an even bigger, all-inclusive sound. these wireless speakers are powered by regular wall outlets with the exception of the NS510 which features a rechargeable battery that is good for up to five hours of playback in between charges. additionally, users can sync multiple wireless speakers around their house to enjoy the same song simultaneously in different parts of the house. last but not least, they have the look that will blend seamlessly into any modern home decor. prices and availability are yet to be confirmed. click through for a some larger views of the SA-NS Series Wireless Speakers.