The myth of boxer engine is a serious gas guzzler remains today, which is of course, not 100 percent true as horizontally-opposed engine has improved significantly since Subby's early Impreza days. However, if you are still bothered by that, I am sure a hybrid paired to a boxer might help to ease fuel tension. Speaking of which, Subaru is rolling out its second "fun-to-drive" hybrid, an Impreza Sport Hybrid, two years after the first Subaru XV Hybrid was introduced. It features motor assist function for smoother, linear acceleration, coupled with Impreza's trademark sharp, sport handling. It sure sounds like best of both world, except that this is no electrified Rex. We are obliged to think it is a family kind of thing and the station wagon body further reinforce the notion.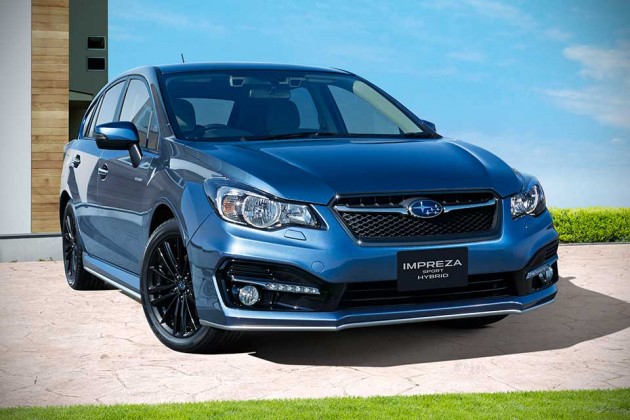 Subaru Japan claims a fuel economy of 20.4 km per liter (or about 48 mpg), which should finally dispel the fear of the less-than-ideal fuel economy commonly associated with boxer engines. The attractive fuel economy is made possible through modifying controls to boost regeneration frequency, as well as make active use of battery power. Design-wise, it boasts a low center of gravity and superior weight balancing, thanks to clever positioning of the electric motor and high-voltage batteries which does not interfere with its interior volume. Power is served up by a 2.0-liter horizontally-opposed 4-pod engine, mated to a Lineartronic continuously variable transmission which puts the output to good use on all four wheels.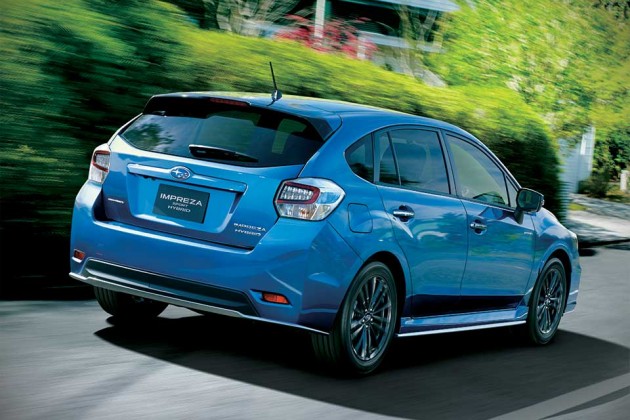 The hybrid model's wheels also get a bump to a wider 215/50 R17 wheels to strike balance between grip and fuel economy. Other highlights include improved noise insulation, attributed in part by hydraulic engine mounts, a sporty outlook with hybrid-exclusive wide and low-look, special side-sill spoilers. roof-end spoiler, low-energy consumption LEDs in rear combination lamps, and a blue-accented interior against a predominantly black interior. Honestly, the interior is, well, nothing to shout about. It is nice, but it is those kind of nice you have come to expect from a Subaru, or any Japanese car for that matter. Leather lovers can look forward to the top-grade model which will come with silver Ultrasuede seats with, you guessed it, blue stitching.
The Subaru Impreza Sport Hybrid will go on sale on July 10, 2015, through Subaru dealerships in Japan. Prices start at 2,505,600 Yen for the Hybrid 2.0i EyeSight and 2,635,200 Yen for the "top-grade" Hybrid 2.0i-S EyeSight. At this point, there is no information the availability of the hybrid Impreza outside of Japan.