Ladies. If you are all dressed up for some big night or whatever, we are sure an activity tracker on your wrist would just sticks out like a sore thumb. Yea? Well, fret not. If Misfit Shine is your cuppa, Swarovski has just the remedy for the 'too gadget' look. Meet the Swarovski Shine Collection, which includes a pair of wearables and nine sparkling accessories, developed and designed by Swarovski and Misfit. the accessories are basically jewelry that allows you to integrate Shine into them to suit your mood and style. But what interest us are the new wearables, and in particular the violet Swarovski Shine, which is outfitted with a patented "energy crystal" technology that enables the device to be charged when expose to light source.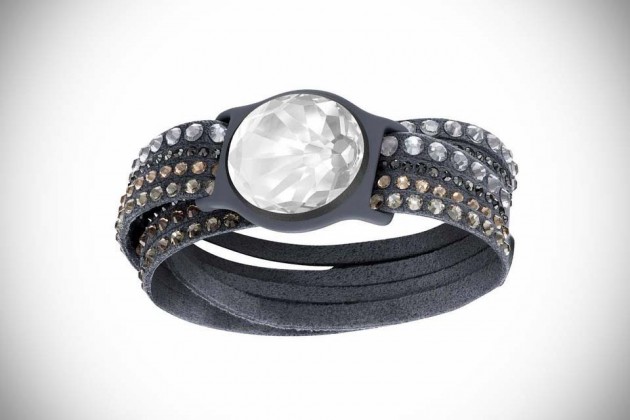 It is the world's first wireless activity and sleep monitor that does away with the need to recharge via manmade power source or replaceable batteries. Aesthetically, the Misfit's hardware is seamlessly integrated into a large faceted crystal, while faithfully carrying out its activity tracking duties. The wristband is pretty striking, in our humble opinion. That plus the fact that it has a huge crystal as topping, takes away the notion that it is actually an activity tracker, which makes it suitable to be worn even in the grandest occasion. Obviously, this is a lady kind of thing, but hey, Valentine's Day is just next month, isn't it? So this could make an ideal gift for your love one, well, that's if she's all that into monitoring her calories and such.
The Swarovski Shine Collection is open for pre-order in the U.S., available on Misfit's web store and will be for sale this Spring in Swarovski retail locations in the U.S., Hong Kong, and China, as well as on Swarovski online. Prices for the Collection starts at $69. You can see the Collection in person at the International CES at the Misfit booth, located at Tech West Sands Expo, booth #73521.