Rejoice! Digital storage-starved and impatience folks, Samsung has finally bring its 3D V-NAND-powered solid state drive to portable hard drive, dubbed SSD T1, offering you up to 450 megabytes per second (MB/s) over USB 3.0 interface sequential read/write and up to 8,000 inputs/outputs per second (IOPS) and 21,000 IOPS, random read/write speeds, packed in a stylish enclosure. For the latter, Samsung is calling it "premium aesthetics", which include elements like black chrome metal coating and laser patterning. As far as digital storage is concern, SSD is the obvious choice as it has no moving parts like its platter counterparts, thus there is no need to worry about wear and tear which are often the culprit of lost or corrupted data.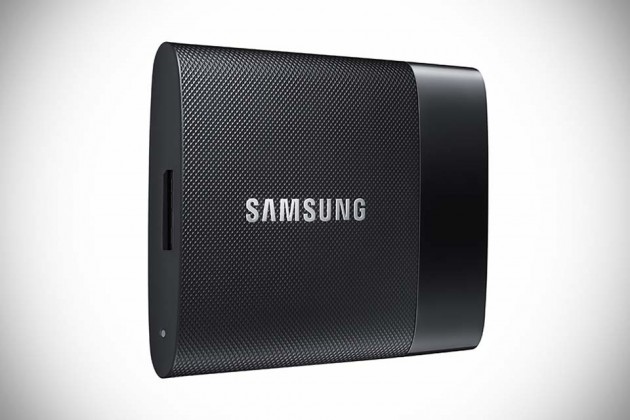 According to the Korean electronic juggernaut, the SSD T1 is shock resistant too, capable of sustaining up to 1,500G/0.5ms and also boast Dynamic Thermal Guard that serves to protect the drive in the event of extreme temperature conditions. Though so, it is not a rugged drive per se, so don't go thrashing it around or intentionally put it through extreme conditions. For those obsessed over data security, the SSD T1 comes standard with AES 256-bit hardware encryption to keep your data from falling into the wrong hands in case the drive is stolen. More importantly, it uses exFAT file system which means it will work with both Windows and Mac machines.
The Samsung SSD T1 Portable Hard Drive comes in three capacities: 250GB, 500GB, and 1TB, and priced at $179.99 and up when it eventually hits the shelves.