We read the reviews and we all know the LG's first curved smartphone is far from being desirable. It must have been a disappointment for LG's fans and anybody who just love to rock a phone with curved form factor. Though so, LG is not about to give up on bragging its curved display technology and hence, the LG G Flex 2, the second-generation curved smartphone that the South Korean electronics giant said "improves upon its predecessor in every way possible with a more advanced design, faster performance and most importantly, greater convenience."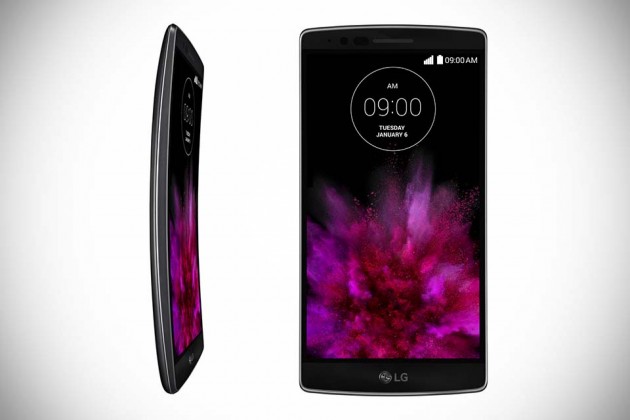 First off, the LG G Flex 2 is among the first devices to sport a Snapdragon 810 chipsets with an octa-core 64-bit capable processor (said to be optimized for Android 5.0), clocking in at 2.0GHz, and an advanced Adreno 430 GPU. Understanding that huge-ass display doesn't quite go hand-in-hand with a curved form factor, the G Flex 2 is now outfitted with a slightly handier 5.5-inch P-OLED display, but gets a bump in the resolution department to Full HD. Software also gets some updates too, with new features like Gesture View and Glance View. The 700mm radius curved back (with Spin Hairline Pattern to boot) also gets "self healing" back cover, but now boast faster recovery – ten seconds as opposed to three minutes – than its predecessor.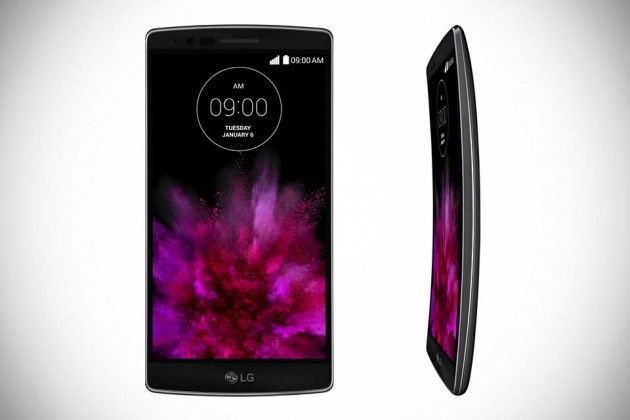 The curved glass also gets some improvement in the form of a "special chemical treatment technology" infused into it, which LG claims to make the glass around 20 percent more durable. Image sensors remain the same with the front getting a 2.1MP item, while the rear is a 13MP, but the rear camera now rocks OIS+, dual LED flash and LG exclusive Laser Auto Focus – first introduced in the LG G3. There is also a 'fast charge' feature that promised to get the phone's 3,000 mAh battery from zero to fifty percent charged in under 40 minutes.
Other mentions include 2GB DDR4 RAM, 16 or 32GB internal storage, a microSD card slot that supports up to 2TB (!), plus the usual connectivity like 4G LTE raids, HSPA+ support, WiFi (up to ac), Bluetooth Smart Ready 4.1, NFC, A-GPS with GLONASS, et cetera. The LG G Flex 2 Smartphone is set to be available in Korea starting next month. After which global availability will follow suit. Naturally, LG G Flex 2 Smartphone is also making its appearance at the world's biggest consumer electronics show in Las Vegas, where you can find it in LG's booth in Central Hall, #8204.