what has a rocking chair and a stool have in common? absolutely nothing, but that doesn't stop Tinsel & Timber from marrying the two together to create this unique rocking stool. no typo here. it is really a stool that rocks – literally. (very aptly) dubbed Tipsy Stool, this rocking stool is handcrafted from solid Walnut or Maple, matched to either black or white power coated steel wire with a curved base that's design to make you feel tipsy sitting on it, or at least provides you with something to do when there's absolutely nothing to do in the living (!?). constructed using a combination of modern and traditional woodworking and metalworking techniques, each stool is hand finished with natural oil and wax that lends the stool an extra touch of class and elegance.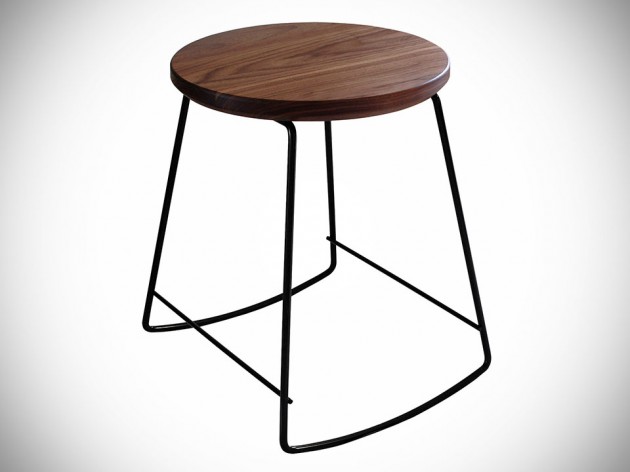 the Tipsy Stool might be a piece of rocking furniture, but it could work out well as a side table too (you might want to watch your drinks, though) – if you or anyone using it feels a little insecure rocking without barriers. while we rock to the idea of a rocking seat, one that does without any backing is something that, erhmm, we are wary about. well, maybe that's just us. anywho, the Tipsy Stool by Tinsel & Timber is 100 percent made in the good'ol U.S. of A and can be yours to own for $249 a pop. yes. that's nearly 250 bucks for a stool. it's your prerogative if it is worth the dough.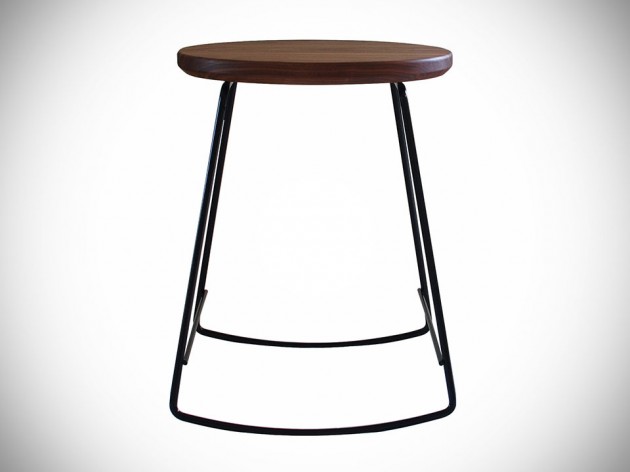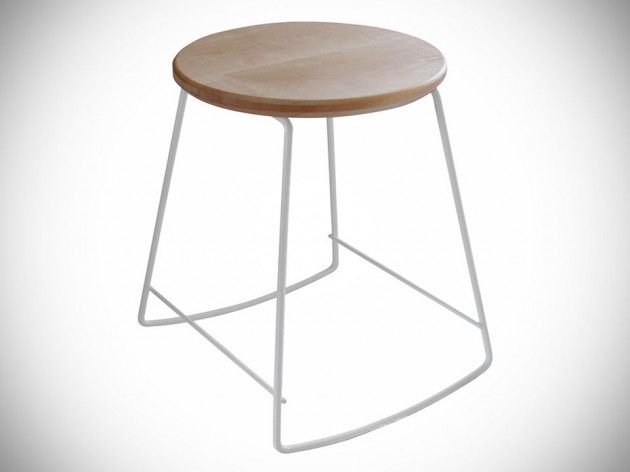 p.s. for a limited time, the Tipsy Stool can be yours for a special introductory price of $199. just use the promo code GetTipsy at checkout.