Whether you are a handyman by profession or just a regular DIYer, you probably would have amassed an uncountable number of tools. Of which, some were regrettably destined for one-time use. So, do you actually need a whole box of tools when we are out dealing with your daily fixing jobs? Probably. Cos' you never know what you will be needing, but then again, do you actually need that manual drill you bought ten years ago? Likely not. So, it is a bit of a dilemma here. This is where Aussie inventor Jim Tyfron comes in. He has devised a tool, a toolbox really, that fits right in the palm of your hands. Jim streamlined the tools that a regular folk may need and pack them into a handsome, hard aluminum shell and he's calling it Zeus Handy Tool.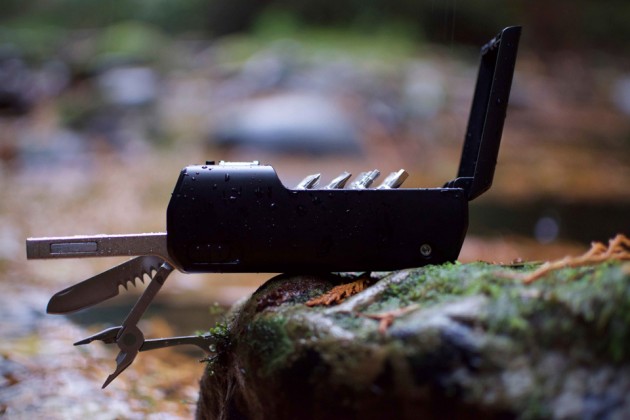 Though named so. This pocket-friendly multi-tool will not spit out lightning bolt. Instead, it is packed with practical-to-mortals tools like a pull-out pliers, a pull-out knife with serrated edge, a flip-out hammer, a detachable LED flashlight slash spirit level, a tape measure, a flip-out magnetic shank screwdriver that locks at 90 and 180-degree, and finally, a stash of 16 screwdriver bits, neatly nested in a magnetic cradle within the aluminum body itself. Unlike some multi-tools that claim hammering capability, the hammer here is actually a real, mini hammer head, which together with the device's 5.12 x 1.57 x 1.81 inches handy form, makes for a good hammering tool. The back of the hammer is reinforced, to keep the rest of the tools safe from the shock created by all the pounding and the same compact body also serves well as a handle for whatever screwing jobs that come your way.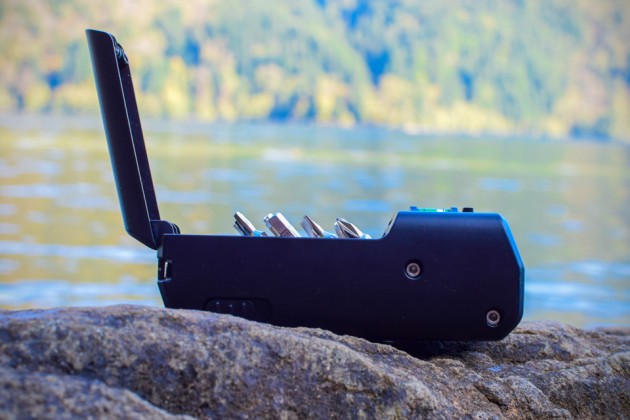 In addition, it gets a practical tape measure that actually have some practical use as opposed to some tiny tools that have just 5cm to their name. Needless to say, we are enticed by concept and if you are on the same page as us, you may want to consider supporting Jim's creation by backing Zeus Handy Tool's Kickstarter campaign. Early bird will be able to secure an unit for 50 Australia monies (about US$36), while not so early bird but still early bird will be able to lock in an unit at $55 AUD (US$40, or thereabout). After which, it will run you back at $60 AUD (~ US$43) a pop.
submitted via TIP US page.