Land Rover is taking a stab at the crowding market of luxury compact SUV market with the all-new 2015 Land Rover Discovery Sport which, like the Range Rover, will be sold under the family-oriented Discovery sub-brand and hence, the prominent (and not everyone's excited about) "DISCOVERY" badging at its nose and tail. one look at the Discovery Sport, you will immediately recognize it as a Land Rover, which pretty much says about the design aspect (and we shall rest our case on that note). under the hood, it shares the same drivetrain as the less family-friendly Range Rover Evoque with Land Rover's trademark all-wheel-drive being driven by a 240 horsepower 2.0-liter turbo-four engine and mated to a nine-speed automatic transmission.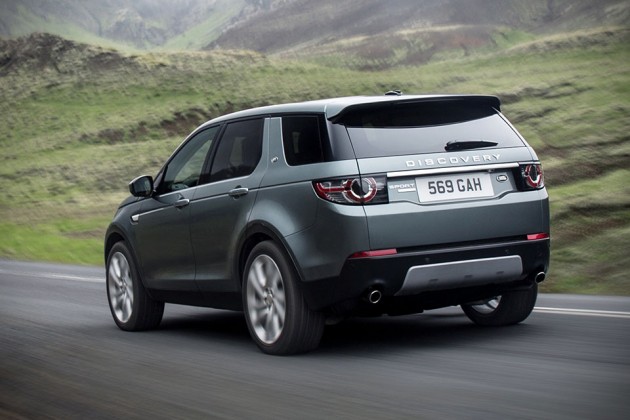 the selling point here is perhaps the passenger capacity and roominess. though so, Discovery Sport's 5+2 seating configuration is optional, along with a host of other features, such as autonomous emergency braking, lane-departure warning, automatic parallel parking, an 8-inch touchscreen navigation system, up to four 12V power points and six USB ports, and more, all designed to coax you to cough up more dough on top of the vehicle's base price of $37,995. the vehicle will also be offered with a 2.2-liter turbodiesel engine at launch. the later part of 2015 will see a highly efficient ED4 turbodiesel joining the lineup. other standard features you can expect include stop-start technology, high-pressure direct injection, low-friction internal components and smart regenerative charging, long-travel suspension, Terrain Response technology, and the ability to ford up to 600mm.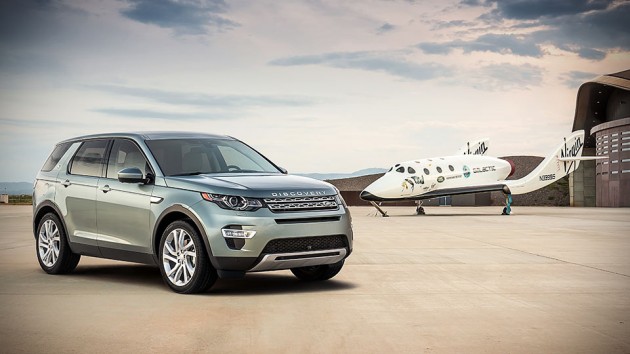 the Discovery Sport was revealed 'digitally' at Spaceport America in New Mexico, where Land Rover also announced the launch of the Land Rover Galactic Discovery competition in which four friends are set to win a trip to space with Land Rover's global partner, Virgin Galactic. the 2015 Land Rover Discovery Sport is set to go on sale in March 2015, replacing the easily forgettable LR2, but first, it will be making its North America debut at the 2014 LA Auto Show in November.